Family vacations are fantastic. Now so many families are separated by cities, states, or even continents, getting the family together for a trip gives you all the perfect chance to have a proper catch-up and spend some quality time together without the distractions of everyday life.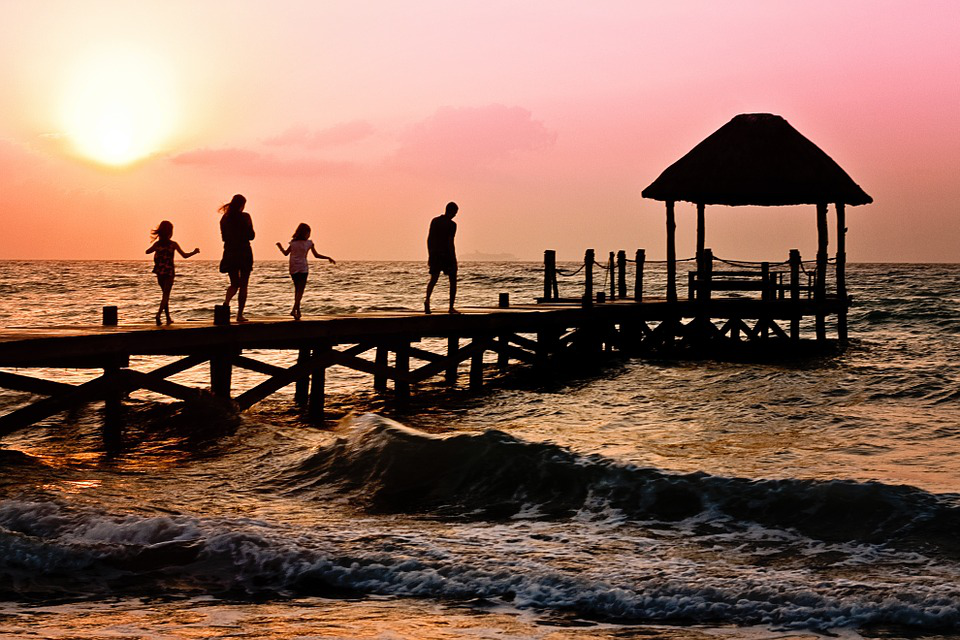 However, a family vacation can also be incredibly stressful, especially if you are traveling with children. Or your own parents! What starts as a fun catch up can quickly become an interrogation into your life, with all the old family dramas resurfacing. Here are some great tips to help you survive your next family vacation, without incident or heartbreak.
Organize Travel
Traveling can be stressful at the best of times, but if you've got the family all coming in from different locations to take a trip together, the logistics can be complicated. Even if there's just a few of you, it can be tough to all arrive at the same time.
So, don't try. Book a week or two for your vacation, give everyone plenty of notice and let everyone make their own way there in their own time.
Think of Accommodation Carefully
Accommodation is another thing that causes stress. If you are going away with family, it's a good idea to stay in a cabin such as Birch Forest Lodge or on a campsite instead of trying to organize hotels. This way, you can have separate lodges to give everyone a little freedom, while still having a great location to spend lots of time together whenever you want.
Plan Activities
When it comes to activities, it can be hard trying to please everyone. So, again, don't try. Book activities online beforehand if you can, or plan days fishing, trying local sports or visiting attractions. Let everyone in your party know what's happening and when. Then they can join in when they want to but you're under no pressure to spend the whole vacation together.
Take Some Time Off
Being in close proximity to your family can be challenging, especially if you aren't used to it. So, when it all gets too much, take some time out. Go for a long walk on your own or spend some time exploring with your partner. Just because you are on a family vacation it doesn't mean that you have to spend all of your time together.
Plan Meals
You probably won't want to eat every single meal together, which is another reason lodges make an excellent choice of accommodation. But, arranging some family meals is a wonderful way to bring everyone together for some fun, even if you've spent the day apart. Try some local restaurants but also have nights at your accommodation barbequing, having a picnic, or you could even order food in. Make sure you've got some games and snacks prepared to keep the fun going once the food has finished.
The best way to enjoy a family holiday is to organize and plan in advance. Prepare plenty of activities and fun days out so there's no chance for any old drama to resurface. Family time is important – make the most of it!