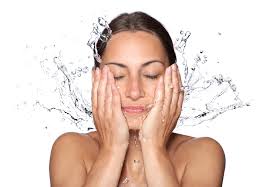 Let's face it – travelling is amazing and an unforgettable experience, but those long flights that are sometimes upwards of eleven (or more!) hours in length can really pack a punch on your ability to stay feeling fresh as a daisy. Read ahead for a couple of fantastic top tips to keep you feeling fresh, even on the longest of the trips you will take.
Keep The Face Clean and Clear
In order to keep feeling fresh, it can be a great idea to keep your skin free of make up, or to go light on it. You aren't trying to impress anyone on the plane anyway and truthfully a lot of people come looking more like they're at a pyjama party than they're going on a trip somewhere. If you're wanting to be looking your best when you land, take your make up in your carry on and apply it shortly before landing after having wiped your face off with a face wipe of some kind. This will stop your make up from taking on that "been wearing it for sixteen hours" kind of look.
Water, Water, Water (and no alcohol)
Water is a great thing to consume if you want to stay feeling fresh on the plane. Hydration is always key to looking and feeling your best, so it stands to reason that staying hydrated is also key to feeling great on a flight too. The airline probably won't provide adequate water to keep you hydrated so it's a good idea to bring a bottle with you when you get on board. Most kiosks in the airport will have bottled water in varying sizes to purchase for the plane, but taking your own favourite water bottle and filling it up before boarding is a good idea to help save plastic.
Wipes and Anti-Bacterial
Taking face or body wipes of some kind can help you do a quick wipe down in the bathroom when you are feeling a bit less than fantastic which goes a long way to making you feel fresher than before. Having a shower of course isn't possible, but having a wipe down is and can really help freshen you up.
Fresh Clothes
Having a change of clothes you can hop into at some point in the flight can really help you stay feeling fresh and great. If you're heading somewhere hot and humid it can be a good idea to take your summery clothes in your carry on to change into before you get to your destination so you can hit the ground running and not be walking around in your bulky jeans and t-shirts or sweaters.
Getting Some Beauty Rest
Perhaps the best way to stay fresh on a flight of any length is to get some rest. While this is a difficult task for some, taking some sedating antihistamines will help you nod off as well as keep your sinuses cleared which can be an issue for some people on air planes as well. If this doesn't sound like your cup of tea, try to time your sleeping in the day or two previous to your flight depending on the time of the flight itself so that you will be tired enough to sleep easier. Sleeping on flights can be incredibly useful to keeping fresh and energetic, especially when you get to your destination.
So there you have five great suggestions on how to stay feeling fresh on a long haul flight. Most of these are common sense, but for first time fliers they can be incredibly useful tips. Always remember to stay hydrated and rested – both on and off the plane. It's the best way to always feel in tip top shape. Enjoy!