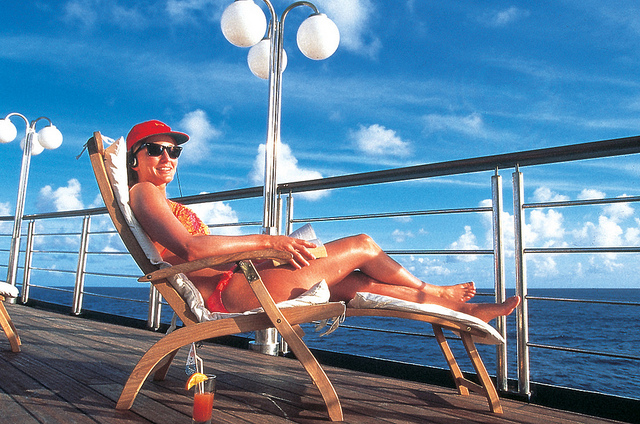 There are many people out there who want to go on a cruise, as their decadence has put it on their bucket lists.
However, they often hesitate on making it happen because they are afraid they will get sick en route, turning a dream come true into a horrific nightmare.
Don't let this prospect scare you away from having the time of your life, as there are ways of greatly reducing your risk of contracting a serious infection on board.
There are plenty of high performers that treat themselves to these types of holiday on a regular basis; for example, elite business advisor John Bradberry plays just as hard as he works, meaning when it is time to go on holiday, he doesn't hold back.
An avid cruiser, he has sailed the waters of the Caribbean, Mediterranean and the Pacific in the past – all without succumbing to illness.
It isn't an accident that he comes back refreshed and recharged, instead of sick and withered like many others do.
If you want to enjoy the best a cruise has to offer, follow our suggestions below and we're sure you'll get through the whole trip as fit as a fiddle.
1) See a travel doctor before departure
When it comes to staying healthy on the road, taking steps to defend oneself against exotic ailments is the first step any traveler should take.
A visit to a travel doctor will do just that, as they will give you immunizations against hepatitis, typhoid, and other bugs, and they will provide useful advice to guard against those for which there is no vaccine.
2) Pack a pocket-sized bottle of disinfectant
We might come off as being paranoid to suggest such a thing, and we don't advise doing this in the course of your daily life (super bugs have risen in large part due to the overuse of antiseptic washes), but if you are looking to stay healthy during a cruise, using disinfectant is wholly pragmatic.
Simply put, cruise ships are petri dishes, and many surfaces could be infected with a wide variety of germs. Wash your hands often and avoid touching your face.
3) Take special care around self-serve buffets
These dining options are often available at all times, which opens up the possibility that some items might spoil if they aren't being monitored adequately.
Additionally, sick passengers may touch common utensils inappropriately, opening up another vector of infection.
4) Avoid uncooked foods
Actually, it's fine to eat from the salad bar on board the ship, as hygiene should be up to first-world standards. It's when you are in port where you need to be careful.
Avoid uncooked dishes when you are eating on land in developing countries, as there is a decent chance they might be harboring microbes to which you aren't habituated.
5) Drink plenty of water and sleep well
Don't think that you can follow all the tips above, only to neglect basic principles of wellness. Make sure that you are maintaining adequate hydration (especially in tropical climates), and don't try to make your life work on five hours of sleep.
While partying is something you should do at least once on this journey, doing it repeatedly will stretch your immune system to the breaking point, so take it easy some nights.