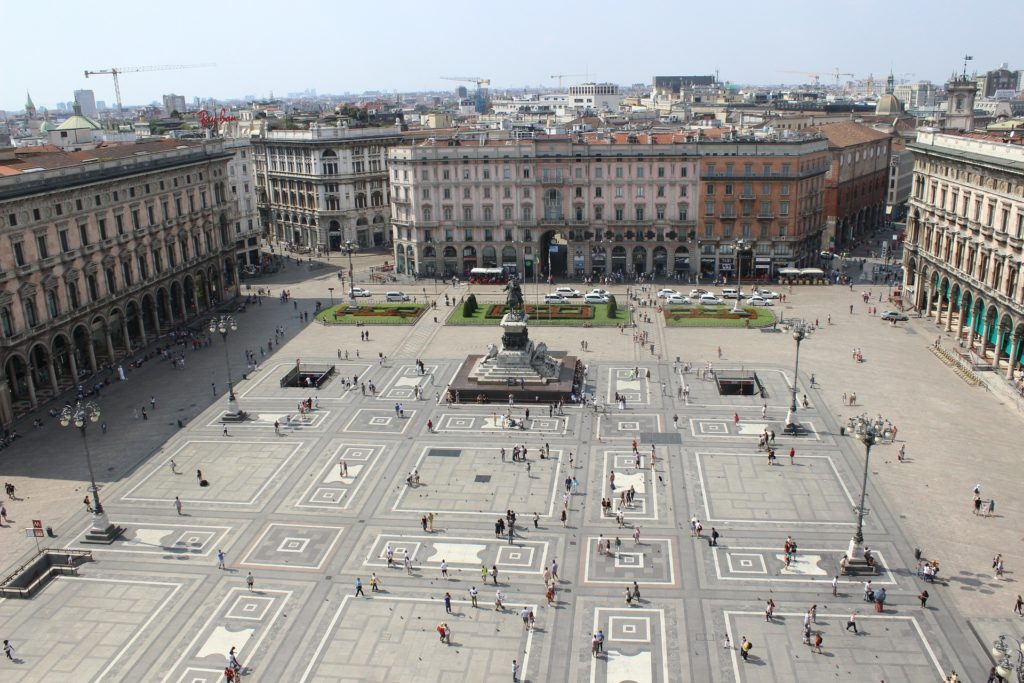 Have you ever dreamt to move to Italy? This city of over 1.3million people has a lot to offer.
Milan is unique and marvelous, a metropolis at a fast pace where creativity is part of a large market. In no other Italian city does the fashion world have as much importance as in Milan.
1) Very good possibilities to get around
No doubt is that Milan is cheaper for the cost of living than London. If you move to Milan, you will find that public transport costs are fairly low and that you can choose to use trains, trams, buses and subways to get around. The Milan underground map and information brochure can help you. Car insurance can be expensive, but the city offers excellent bike and car sharing services, which also help to reduce environmental pollution.
More and more it is possible to walk and visit Milan in a single day, especially because of the pedestrian islands that are constantly built The dock and the area of the Navigli, on foot are very comfortable and both in winter and summer immerse yourself in the Parco Sempione passing from the Castello Sforzesco to the Arco della Pace, is a spectacle.
More intimate and romantic is a walk in the Brera district, among narrow streets curiously populated by fortune-tellers and fashionable Milanese, while some painters perform their works of painting.
2) Walking through the historic centre of Milan
To explore the historic centre of Milan, which is not so vast, the best way to do so is to walk around the city, sifting through streets and squares without haste, and walking through the most famous touristic spots like the Duomo with its grandiose square; the Palazzo Reale; the Galleria Vittorio Emanuele II and the Teatro alla Scala; the Pinacoteca di Brera; the Castello Sforzesco; the Basilicas of Sant'Ambrogio and last but not least: the Santa Maria delle Grazie church where you can visit Leonardo Da Vinci's masterpiece "The last supper".
Milan is a city in the process of depollution and therefore personal vehicles are strongly discouraged, if not even penalized in favor of completely environmentally friendly bicycles. In this respect, the municipality makes public bicycles available to all through so-called "bike sharing". It is possible to subscribe to a monthly or annual subscription at ATMs, allowing access to more than 1500 bicycles to complement the public transport service.
3) High speed ways to move around
High-speed trains, flights and motorways ensure good connections with other countries and other major Italian cities. When you live in Milan you are only 45 minutes from Lake Como, Lake Garda and Lake Maggiore. It is also possible to visit the beautiful Ligurian coast or ski in the Alps. The city of Milan is a wonderful place for shopping, visiting museums and parks. You can discover the activities to do during your free time in Milan on turismo.milan.it.
4) A day in Milan: the surroundings
If you arrive in the city to go to visit Milan in a day, or returning home, we want to take a look at its surroundings, there are three fascinating destinations because to happen in Milan without being aware of touching them, it would be a shame.
One is the Abbey of Chiaravalle, always within the city limits, and then there is another Abbey, that of Viboldone, near San Giuliano Milanese, one of the most important medieval complexes in Lombardy. Further away, but if you arrive from that direction, do not miss the Taccani hydroelectric plant in Trezzo sull'Adda, historical and interesting.
For those who are not willing to customize their itineraries and are lazy in their establishment, can take advantage of the modern and colorful buses of Lombardy City Sightseeing, complete with drivers and hostesses in uniform, disposable earphones and commentary in eight languages.