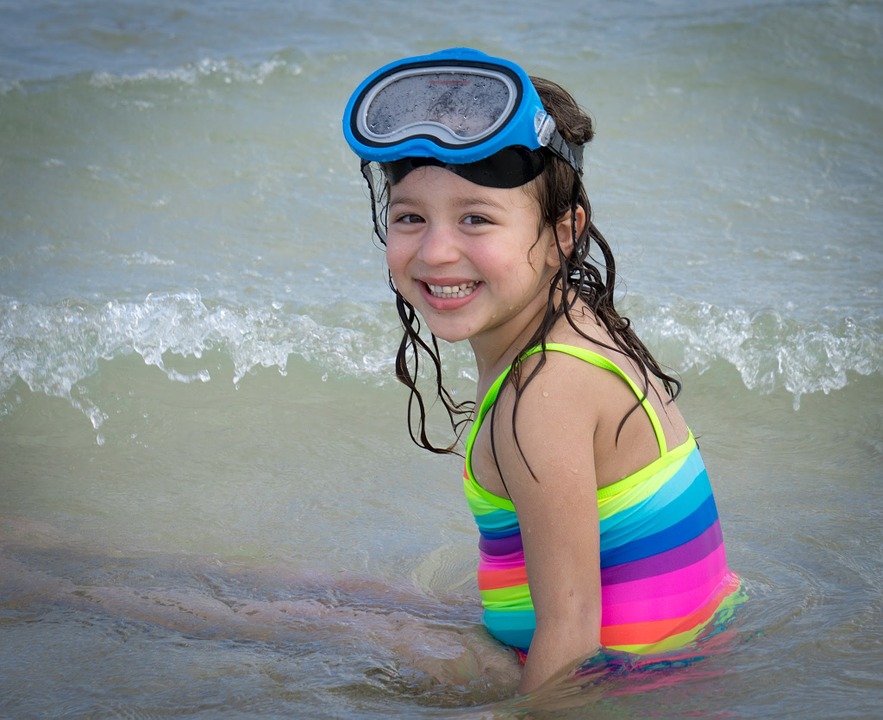 Everyone needs a good vacation, even, and sometimes especially, parents. However, if you've got a constantly growing toddler at your side, then the idea of an enjoyable getaway may appear farfetched. Luckily, a worthwhile vacation, toddlers included, is more than possible when you're prepared. The right knowledge and the right tools are all you need to ensure that your family takes a trip worth remembering. Read on to find out how you can best prepare for your first vacation with your tot.
Troubles when taking your toddler on vacation
Thinking about taking your toddler along for an upcoming vacation can be a bit overwhelming for many reasons. Most parents share the same fears when considering doing so, such as wild tantrums. Nobody wants to be the parents with the uncontrollable toddler while everyone is on the beach catching a tan nor the parents who are unsuccessfully chasing their incredibly energetic three-year-old around the peaceful gardens. Worse, it is scary to imagine having to leave a highly anticipated event or missing out on a once-in-a-lifetime opportunity on your getaway because your toddler couldn't pay attention or simply didn't find interest in it.
The easiest way to avoid each of these unfortunate possibilities, and many others, on your vacation is to consider the entire family in every plan that you make. Every restaurant that you choose, every sight that you want to see and everything in between should be determined under the premise that everyone should be satisfied. If you and your spouse would love to go to the authentic Thai spot, but your children don't like spicy food, then this wouldn't be the best choice because the conflict of interests wouldn't allow any of the family the best experience. To guarantee that everyone has an enjoyable, memorable vacation, as they should, make sure to seek out kid-friendly environments and activities that the entire family can enjoy – some of which you'll read more about later.
Awesome travel accessories
On any trip, packing smart is very important. Bringing or preparing to purchase the proper tools on your vacation will ensure that there are no problems or unanticipated obstacles. Some items can be purchased at resorts, travel markets or other locations during your getaway. These items include large tote bags and multi-purpose bags, which can be found here and there in most stores or even online if necessary. Toddler backpacks, diaper bags and the like are incredibly helpful to parents on vacation, as they give you the flexibility of carrying everything that you need in one place, and they typically come in a variety of styles. Other items that can be found at your vacation site and are useful to have on hand include first-aid kits, travel cameras and sunscreen.
Other necessities are more likely to be purchased ahead of your departure. For example, it would be a good idea to invest in a reliable stroller before your vacation so that you know if it's up to the challenge of the trip. Make sure that it isn't too heavy, is easy to condense and bring on the go and has sturdy wheels and belts. Additional items that you may want to bring along include toys and books for toddlers' entertainment, car seats and disposable dishware such as sippy cups.
Family-friendly fun
One of the most worrisome things about bringing toddlers along for the family vacation is the idea that you'll have to constantly attend to them. This is a normal fear; however, it can be easily resolved. By following the tips below, you can create a fun, welcoming environment suitable for the entire family's relaxation and enjoyment.
Family-friendly activities such as scavenger hunts, tours and festivals are very entertaining for children. You certainly don't want to bring toddlers somewhere where they feel like they're the odd ones out, and environments with other children will make things more enjoyable and comfortable for them. Furthermore, it is crucial to research the family-friendly attractions within your destination. Art galleries and museums, national or amusement parks, landmarks and the like are perfect for families and children to explore.
Vacations are meant to be relaxing, fun and full of great experiences for everyone involved. Because it is easier for adults to control their own activities, it is your responsibility to do the same for your toddlers. Make sure that they feel like they're a part of the vacation by focusing on activities and locations that the entire family can appreciate. Now that you've got it all figured out, stop thinking and start relaxing!