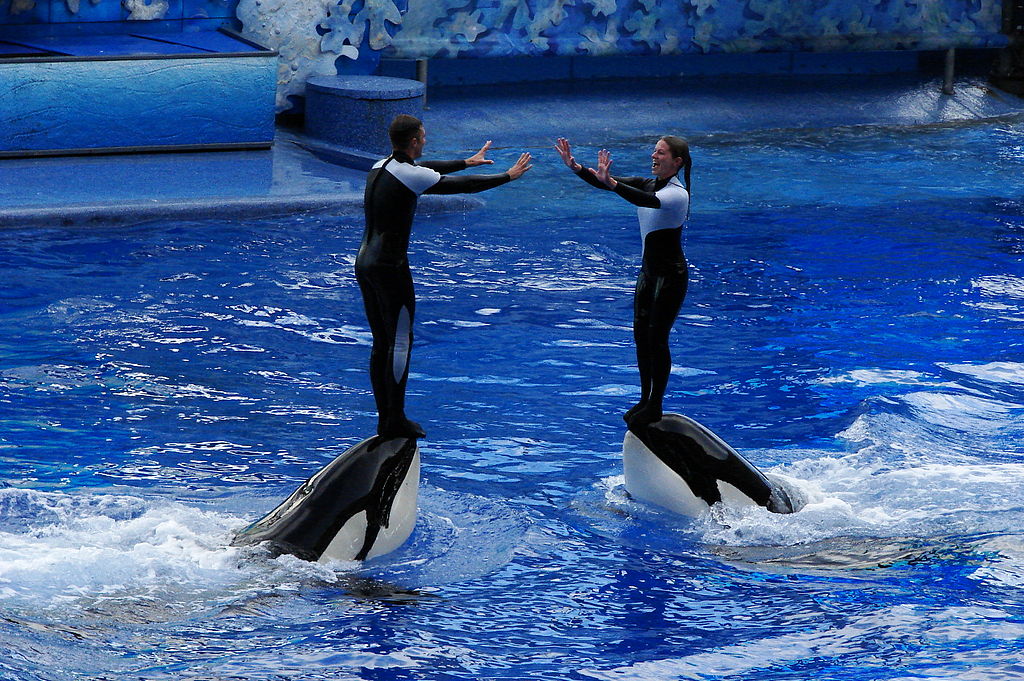 Do you want to have the perfect family vacation in Orlando this year? If you do, you should consider putting SeaWorld onto your itinerary. This theme park combines everything you need to have an amazing trip. You can see a range of marine life and go on the rollercoasters inside the theme park. SeaWorld also has different events throughout the year to cater for unique experiences. This article describes everything you need to know about visiting this attraction.
Why Should You Visit SeaWorld?
There are many reasons to go to SeaWorld Orlando. It's not just a large aquarium, it combines thrill seeking in the theme parks with learning experiences in the marine park. You can see dolphin shows, learn about killer whales, and observe animals in their natural habitats. A personal favourite for many kids is getting to see the Penguins of Antarctica. There are also sections to see birds, sharks, and turtles. And you can take the little ones to feed the sea lions or see stingrays up close and personal.
The older visitors can spend hours, if not days, in the theme park. You can ride the tallest and fastest rollercoaster in the entire city. This is certain to get the adrenaline pumping and puts a smile on everyone's face. Another favourite is the Manta Rollercoaster, which simulates what it's like to be a manta swimming in the ocean.
If you're at SeaWorld during Halloween or the 4th of July, you're also going to be in for a treat. There are lots of fun activities for the younger ones at Halloween including decorations, live shows, and trick-or-treating. You can also see a firework display on the 4th July.
One of the best experiences at SeaWorld is to eat in the underwater restaurant. You're going to be sat at the table looking up at all the fish and marine life actively swimming above your table. This is one of the most unique things visitors can do at this theme park.
When is the Best Time to Visit?
The theme park is busy all year round and will always have plenty of activities and events at any date on the calendar. But, it's also important to plan and try to avoid peak season if possible. The busiest times of the year are during spring break and the summer holidays. Families from all over the United States come at this time, which is reflected in the slightly higher price.
Another thing to consider is that you should also try to avoid the long weekends. If you're visiting with your family, you don't want to spend all your time waiting in line or having a poor view of the show.
This may not always be possible for domestic visitors as the school holidays will dictate when you can take a vacation. But, it should be a big factor in planning the trip for international visitors.
The Takeaway Message:
SeaWorld is a perfect destination to visit and have a fun experience with the entire family. You can see shows, ride rollercoasters and eat dinner in an underwater restaurant. This destination promises to be a memorable one. Just try to avoid the busy periods to make sure it's unforgettable for the right reasons!