You may not think it, but the best time to visit or be in Darwin is during winter (May-October) as this is dry season, with fine days and pleasant temperatures. As such, this is also the time of year when the Northern Territory starts buzzing with events and festivals. It is now a great time to book Darwin accommodation and enjoy these upcoming events and festivals.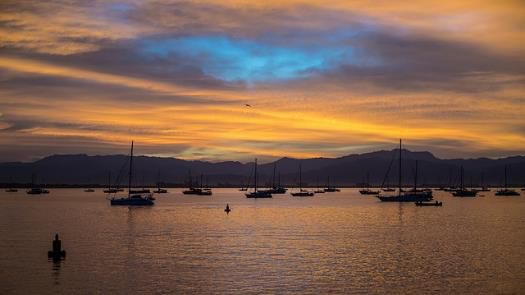 Photo credit: https://pixabay.com/en/sunset-nature-sky-darwin-2919957/
The Australian Bee Gees Show
14 April
Head down memory lane and enjoy a night with the Bee Gees on their 2018 'Direct from Vegas' World Tour. This successful Bee Gees tribute band are celebrating seven years with more than 2000 shows headlining on the Las Vegas strip and now they are bringing it to Darwin for one night only. The Bee Gees tribute have performed on the world stage for over 21 years in more than 60 countries. They will perform all their hits in this multimedia concert event.
Green Day's American Idiot
3-6 May
Winner of two Tony Awards and the Grammy Award for Best Musical Show Album, Green Day are bringing their Broadway hit, American Idiot, to the Northern Territory! The story of three boyhood friends and their search for hope, this show touches on subjects such as love, drugs, sex and rock and roll. All of Greenday's hits will be performed, as well as more recent songs. The show boasts an all-Australian cast, starring Phil Jamieson from Grinspoon and Sarah McLeod from The Superjesus.
Nightcliff Seabreeze Festival
5-20 May
The Seabreeze Festival is held along 1.6 kilometres of the Nightcliff Foreshore over two weeks. The festival encompasses local arts, culture, food and nature. It is a great festival for up-coming local artists to showcase their talents. The 'lead-up activities' start on the 5th May onwards, leading to the extravaganza along the foreshore on the 12th. After that, 'Festival Week' commences which is all about celebrating local groups, clubs and businesses.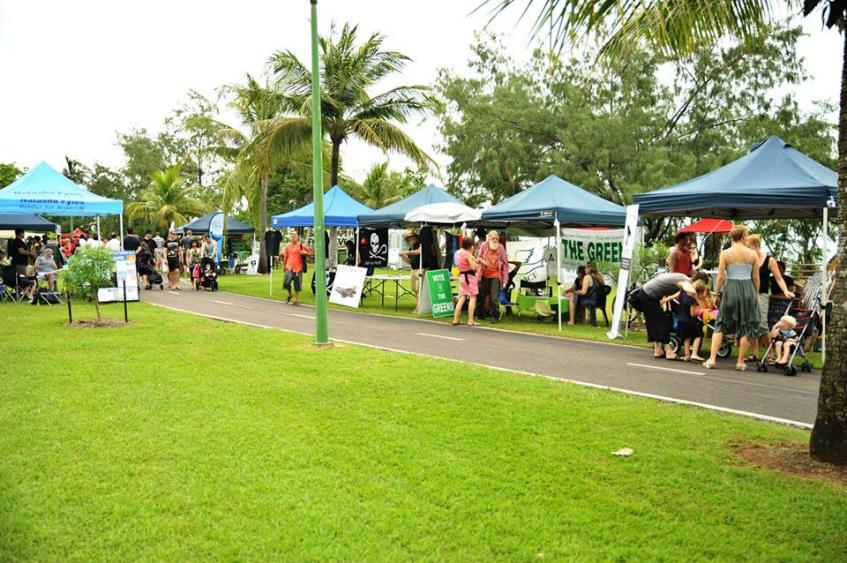 Photo credit: https://www.facebook.com/NightcliffSeabreezeFestival/
Fred's Pass Rural Show
12 May
Get your cowboy boots on and come and check out this very 'Darwin-style' event. The Freds Pass Rural Show is on the outskirts of Darwin and has country music, an equestrian contest, livestock displays, polocrosse, arts and craft, the traditional Grand Parade and more. In the evening, watch the sky come alive with a spectacular display of fireworks.
People's Choice BASSINTHEGRASS Music Festival
19 May
Enjoy 12 hours of music from some of Australia's best-known bands, as well as new artists emerging from the Northern Territory. This year, the chilled music festival boasts a fantastic line-up, including artists like; Illy, Paul Kelly, Confidence Man, Vera Blue and many more. People's Choice BASSINTHEGRASS Music Festival is an event for all ages and is proudly supported by the Northern Territory Government.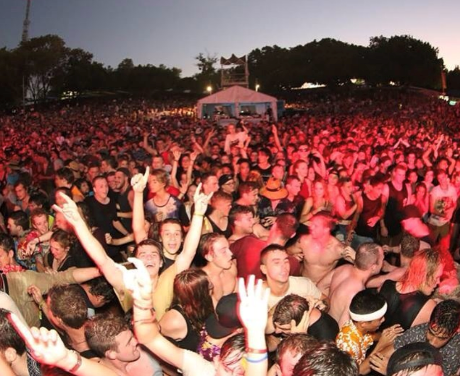 Photo credit: @officialbassinthegrass
Why Not Dance
2 June
Join the crowd and head to George Brown Botanical Gardens for Why Not Dance, a boutique house and disco music festival. Dance to some sweet tunes while sipping on a summer cocktail and take in the warm vibes of the garden. The line-up will be announced soon!
Darwin Triple Crown V8 Supercars
15-17 June
Rev heads and all car lovers – get ready! This year, the V8 Supercars are flocking to Hidden Valley Raceway for the race of their lives. As a spectator, you can expect to be entertained on and off the track thanks to Virgin Australia Supercars Championship.
Territory Day
1 July
One of the most spectacular events coming up this year to mark the Northern Territory's anniversary of self-governance is Territory Day. This is the one day of the year that fireworks are allowed, so the NT puts on an amazing show! You can watch the fireworks light up over Timor Sea from Mindil Beach and enjoy the markets and delicious food.
Darwin Lions Beer Can Regatta
22 July
The Darwin Lions Beer Regatta is an annual favourite event with locals, as the town gathers on Mindil beach and cheer on home-made boats of cans, plastic soft drink bottles and cartons, as they sink into the water. You may think this sounds bad for the environment, but the first Beer Can Regatta was actually born from an attempt to clean up the beer cans in and around Darwin. The first beer can race was held in 1974 and since then, it has become a big event, with people getting creative and entering in boats of up to 12 metres long – some even with some secret tricks!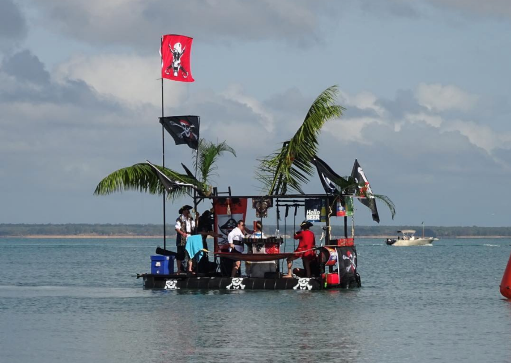 Photo credit: @darwinbeercanregatta
Darwin Cup Carnival
6 August
It is officially horse racing season! The Darwin Cup Carnival is spread out over a month and is one of the busiest months in Darwin. The actual cup is held on the 6th August at Fannie Bay Racecourse. The crowd of 20,000 are enthusiastic and the day itself is broadcast to more than 40 nations.
Darwin Festival
9-26 August
The Darwin Festival is an 18-day festival to celebrate everything wonderful about… Darwin! There are free outdoor events, dance, comedy, amazing food and weather. There are Australian and international performances and exhibitions, concerts, art, theatre and the impressive Festival Lounge has mouth-watering food stalls and pop-up bars. Darwin Festival has been running for nearly 50 years and festival-goers can be seen at the long communal tables, having a beer, a laugh and celebrating the beauty of Darwin.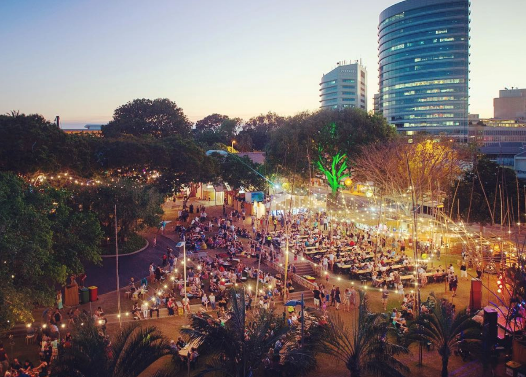 Photo credit: @darwinfestival
Swap your winter around this year for summer in Darwin. Lots to do and see, the Northern Territory is an absolute gem, filled with rich culture, delicious fresh produce and decadent scenery.