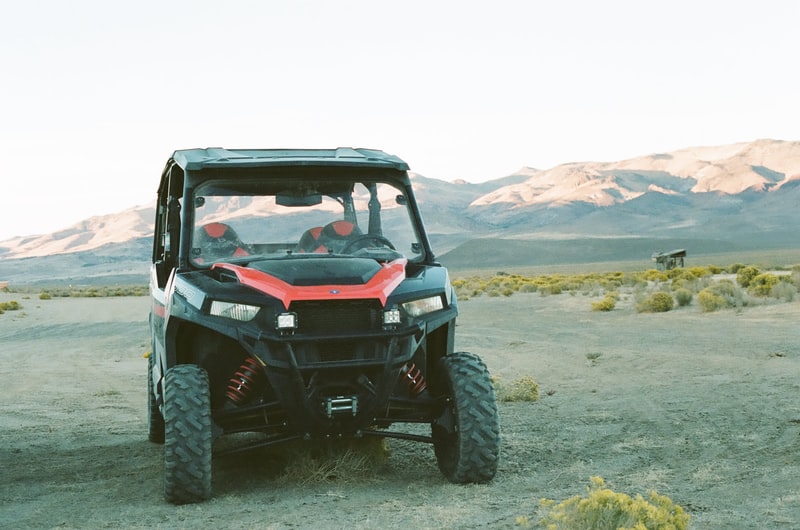 Our economy's health can rise and fall, but one thing's for certain: People want to save money. And ATV riders are no exception. Going off-road calls for sturdier equipment, and naturally, you expect to pay a pretty penny for your gear. UTV tires and wheels are where you'd expect to drop the most bank, so you may be looking for ways to save. Can you get good value for your money on brand-new tires? And moreover, are budget tires really a great deal? Keep reading for the skinny on tire performance and pricing.
Is Buying Budget Tires a Good Investment?
Like anyone else, you want to save money. But you probably also look beyond the surface goal of paying less. You want to get the most for the money you spend. When we're talking about budget tires, we have to define exactly what we mean by "budget." Unfortunately, that can mean cut-rate tires that don't perform well when the rubber meets the trails.
But there's some good news – you can get better quality tires at cheaper prices. Let's look at the Maxxis Carnivore 32x10x14 for example. The Carnivore is a popular tire for many reasons. At first glance, you see an aggressive tread pattern. But there's more to this 8-ply radial than meets the eye. That tread performs like a champ on mud with its great bite, and efficient cleanout. It excels on rocks, desert and hardpack with protruding blocks of tread on its sidewalls. And thanks to its ability to maintain a flat profile, it's also DOT-approved for use on paved roads.
You may expect to pay quite a bit for the Maxxis Carnivore. The price you pay sometimes depends on where you shop. The Carnivore normally retails at $315 per tire, but you can find it for $250 or less at many reputable powersports dealers.
What Can a Pair of New Tires Do?
Tread and strength are important considerations with your tires. The more worn out they are, the less effectively they perform. This may seem like a telegram from Obviousville, but let's consider this point for a moment. Worn-down tread can't provide as much bite and grip as it does when it's new, so this leads to traction loss. And as tires age and wear, their structural integrity also deteriorates. That's the perfect recipe for punctures and blowouts – both of which you don't want when on your side-by-side in the middle of nowhere.
What Type of Tires Should You Buy?
Ultimately, you should choose tires designed for the terrain you ride on most. Roctane tires XD 32x10x14 are a great example. They excel on extreme terrain for several reasons: aggressive non-directional tread, sturdy 8-ply construction with a wear-resistant compound and extra tread belts on the shoulder. With these features, the Roctane is more than capable on terrain with lots of sharp rocks. Tire construction, design and quality are critical deciding factors for what you buy. Shopping at a trustworthy retailer specializing in ATV parts gets you access to higher-performance tires at reasonable prices.