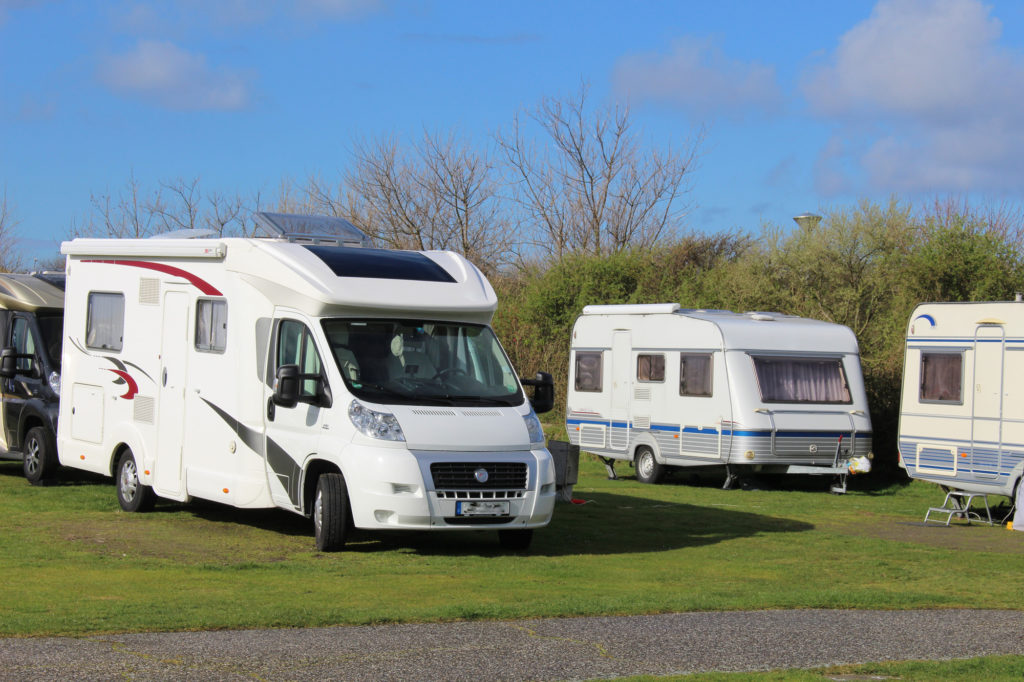 If you're looking for a unique Australian getaway, then you've come to the right place! Check out this list of the coolest caravan sites to visit in Australia.
Every five minutes of the workday, a caravan or campervan is manufactured in Australia. So it's no surprise why caravanning has recently surged in popularity. Not only does it boost the economy by AU$8.6 billion, it's an affordable way to see the beauty Australia has to offer.
According to the Caravan Industry of Australia, "Domestic and International visitors generated 49.7 million nights in caravan parks and camping grounds around Australia."
Whether you're exploring Australia for the first time, are planning to visit the Darwin festival, or are mapping out your retirement bucket list trip, we've got the perfect list of the top 10 caravan sites to visit.
Top Benefits of Staying at Caravan Sites
There's nothing more enjoyable than hitting the open road with your loved ones in a caravan.
Traveling this way offers so many conveniences that it's hard not to want to vacation in a caravan every chance you get! Not only can you bring most of the small luxuries of home along with you, but you are saving money at the same time.
The freedom to select one of many beautiful sites to stay overnight, while parking and resting at your convenience, is a major draw to the caravan life. Not to mention the self-sufficiency, and adventure it offers.
10. Marengo Holiday Park
What's not to love about Marengo Holiday Park in Apollo Bay? Not only does this site have sweeping ocean views, it's filled with all sorts of amenities that make for a comfortable stay.
Both family-oriented and pet-friendly, you can cook meals in a communal kitchen and build a campfire under the stars at night. Convenient WIFI access is also a bonus.
9. Kendalls on the Beach Holiday Park
Discover your own personal paradise at Kendalls on the Beach Holiday Park. The beachside location is the ultimate in luxury for caravan sites. Pamper yourself at the day spa, hike through a rainforest, or just relax with your family on the beach. Pets are always welcome to these powered sites.
8. Freycinet National Park
If you're in search of some of Australia's most stunning raw beauty, Freycinet National Park in Tasmania is one of the top sites to stay. There's no shortage of water sports to enjoy while staying here: snorkeling, kayaking, and swimming. Not only does it offer pristine beaches and clear waters, it's also a birder's heaven. The pink granite peaks of the Hazards Range are especially breathtaking at sunrise.
7. Barrington Tops National Park
Listed as one of the top World Heritage places in the world, Barrington Tops National Park offers a wide variety of activities for caravanners. Situated in one of Australia's largest rainforests, the park's meandering trails and streams offer temporary respite from the stress of city life. Set up bush camp for the night, go fishing for the day, or enjoy an afternoon picnic. Pets are not permitted.
6. Grampians National Park
For those who need a more secluded caravan experience, Grampians National Park in Victoria is the top getaway spot. Not only will you be surrounded by breathtaking mountain range views and waterfalls, but you'll also be privy to some of the most beautiful wildflowers in the area.
Aborigine art and history are big attractors of this site as well.
5. West MacDonnell National Park
If you're a huge astronomy geek, or just love stargazing, West MacDonnell National Park is where you'll want to stay. Rich Aborigine culture is also another reason to explore this area.
Hiking, birdwatching, and cycling are among the more popular activities here. Camping fees are very reasonable and include basic accommodations such as showers, toilets, picnic tables, and cooking facilities.
4. Golden Beach Holiday Park at Caloundra
Family-friendly and close to area attractions, this one-size-fits-all site is a favorite for both tourists and locals. Caravan sites provide power and water, with a few grassy areas to accommodate tents. Just a few minutes from the beach, visitors can take advantage of boating, fishing, and swimming.
3. BIG4 Apollo Bay Pisces Holiday Park
The BIG4 Apollo Bay Pisces Holiday Park is a little patch of heaven, situated along a beautiful stretch of Apollo Bay. With sweeping views of the ocean and a sprawling property, visitors can go off the grid completely and stay at one of the unpowered caravan sites or indulge in a little luxury and take a swim in the heated pool. Play basketball on the full court, take the kids to the playground, or stock up on ice for your next family gathering.
2. Bargara Beach Caravan Park
One of the top caravan sites to visit for those who want to explore the Great Barrier Reef or witness sea turtles nesting, Bargara Beach Caravan Park lets you take a walk on the wild side in the privacy of your own caravan. With both powered and unpowered options, the park provides a communal cooking area, WIFI, convenience kiosks, washing machines and dryers, as well as an on-site doctor. The quiet surroundings and beautiful beaches will make you feel instantly relaxed.
1. Ingenia Holidays Lake Conjola
Ingenia Holidays Lake Conjola is considered to be one of the top south coast caravan parks in the area. Not only will you be surrounded by the beauty of nature, but you can take advantage of it with horseback riding, scuba diving, and hiking. Take in breathtaking views of the lake, take the kids to one of the pools or splash parks, or indulge in a winery tour. The sky is the limit with all of the activities you can discover here.
Is Adventure Calling Your Name?
Planning a trip to Australia any time soon? We hope this list of the top 10 caravan sites was helpful to you. If traveling around the world is something you're deeply passionate about, we invite you to discover more adventures on our site.
We'd also love to hear how our travels have inspired you to branch out and do a little exploring on your own, too. Drop us a line and share your travel plans and tips with us. We can't wait to hear from you!