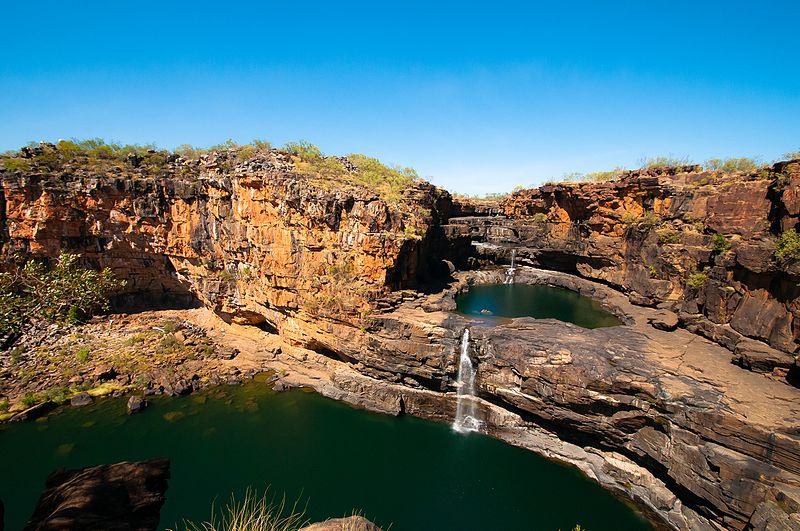 When you hear Australia, the first thing that comes to mind are kangaroos, koalas, and the Outback. It is true that the country is rich in wildlife and the open roads just make it even more tempting to explore. But where do you start?
Must Visit Australian Destinations
Australia is a must visit destination for serious travelers who want to see more than what the world has to offer. And if you're already planning your trip and booking your flights, remember to also consider getting a reliable car hire service to get around in comfort and style. Once you've done all that, it is now time to review where to go on your trip. Here are a few places to choose from:
Mitchell Falls [Western Australia]
If you think that Niagara Falls is the best natural body of water on this planet, then be ready to be blown away by Mitchell Falls. It may not be as big as the aforementioned body of water, but it does have its unique properties. It features a four-tiered waterfall that thunders down from Mitchell Plateau, giving off the most energetic vibe in the area. There is hardly anyone who isn't blown away just at the mere sight of the falls to this day.
Kakadu National Park [Northern Territory]
Another place that is worth a visit is the Kakadu National Park. Here you can see where culture and nature collide with prolific art sites from people long gone which you can see together with billabongs, waterfalls and gorges among others. It makes for a great nature walk with your friends and older family members, and if you decide to take your children, they can certainly learn a bit more about the wildlife, as the park is teeming with them.
Wilsons Promontory [Victoria]
If you enjoy hanging out at the beach and camping, then the Wilsons Promontory, or the "Prom" as it is more commonly called, is the place for you. Visitors can camp in the wilderness all while staying close to the best beaches in the area. It's a great way to spend a summer evening, with a bonfire and some barbies to end the perfect day by the beach.
Flinders Ranges [South Australia]
At first glance, Flinders Ranges is nothing more than just a large rock formation. But it is much more than that. From here, you can see the breathtaking Wilpena Pound and the Arkaroola Wilderness Sanctuary. The area boasts a timeless landscape that will have you staring into the horizon and just taking in everything within your sights. The best part about visiting Flinders Ranges is how you can see the sun lights up the rocks at different parts of the day. It's nothing like you've ever seen, and that alone makes the visit all the worthwhile.
Freycinet National Park [Tasmania]
Picture this: a perfectly blue sky, the sun is lighting up the pink rocks, and the air is filled with fresh air. That is what it's like in Freycinet National Park in Tasmania. It is the perfect escape for those who love to be one with nature and explore new places in the process. Other things you can do in Freycinet National Park include kayaking in Coles Bay and hiking.
These are just some of the places you should check out when you come to visit Australia. There is plenty to see and plenty more to do when you arrive, and you might end up planning your next trip back. Alpha Car Hire can help you get to these places in style and comfort, and you will never have to worry about missing a bus schedule for your entire stay.