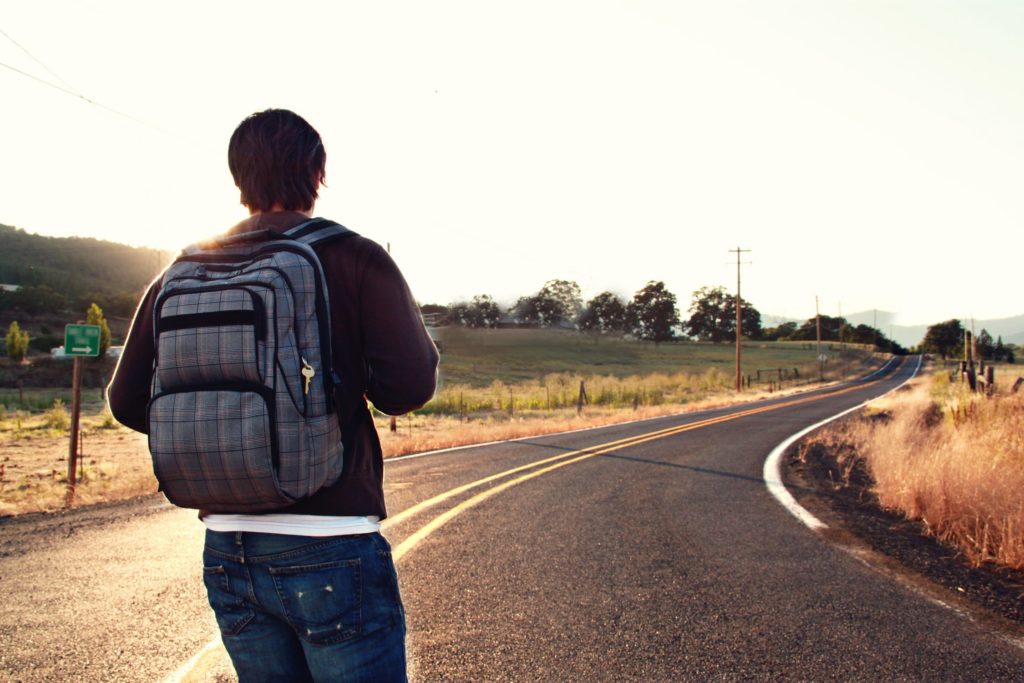 Are you a singleton looking for a great adventure without necessarily having to recruit friends or family to tag along? Or maybe you really want to get away but can't find anyone to go with. If you're like most people who are single and travel, you probably have noticed by now that when you try to get a group of friends or family together, inevitably people begin to drop out one by one until it's only you still left standing, heading out on the road solo anyway. Maybe you're through with all that and you're ready to hit the highway on a cool singles trip to meet new friends along the way. Check out these hot holiday ideas for solo travellers like yourself.
Backpacking
There's nothing like heading out on an extended trip backpacking while solo. It's no secret that you meet far more travellers and people when you're travelling on your own than with a friend or a group. Backpacking holidays are likewise a great idea if you don't have a timescale or a really solid plan. Many people choose several countries that are near to each other by land and just take off for anywhere from three to six months. Popular areas include South East Asia, South America and often working holidays in the likes of Canada, Australia, New Zealand or working for NGOs in Africa.
Ski Holidays
Do you love the powder, the rush, the adrenaline of shooting down the slopes at speed while the icy cool wind blows across your face? Well, a singles ski holiday might just be what you're looking for. You can book a singles ski holiday to many different resorts through Europe, a great option if you're planning to travel solo as there is often no single supplement when you book a singles specific holiday. That means you can spend more on going out and meeting other solo travellers, or going on excursions, taking on activities and more.
Cruises
Cruises are a great idea for solo travellers, especially shy and unsure travellers as the cruise company takes care of almost literally everything. All you have to do is show up on time to things like meals, excursions, shows and other events. Everything you could possibly need and more is found on board the ship and so you can rest easy knowing everything is being taken care of for you so you can spend more time on the top deck relaxing in the sun or enjoying the scenery as it passes by.
Beach Fun
Solo beach holidays sound like they could be boring, but nothing is further from the truth. When you book a singles beach holiday you will be in the same area as other solo travellers, meaning you can meet new, great people to hit the sand with. What could be better than hanging out with new friends, sharing a picnic on the sand and going on new and wonderful excursions together, creating memories to last a lifetime?
So there you have a couple of fantastic suggestions and ideas for great holidays that you can enjoy solo. Who ever said you must definitely have friends along for the ride when you can just meet the friends as you go? Sometimes it's better that way anyway! So what are you waiting for? Get those bags packed and hit the open road.