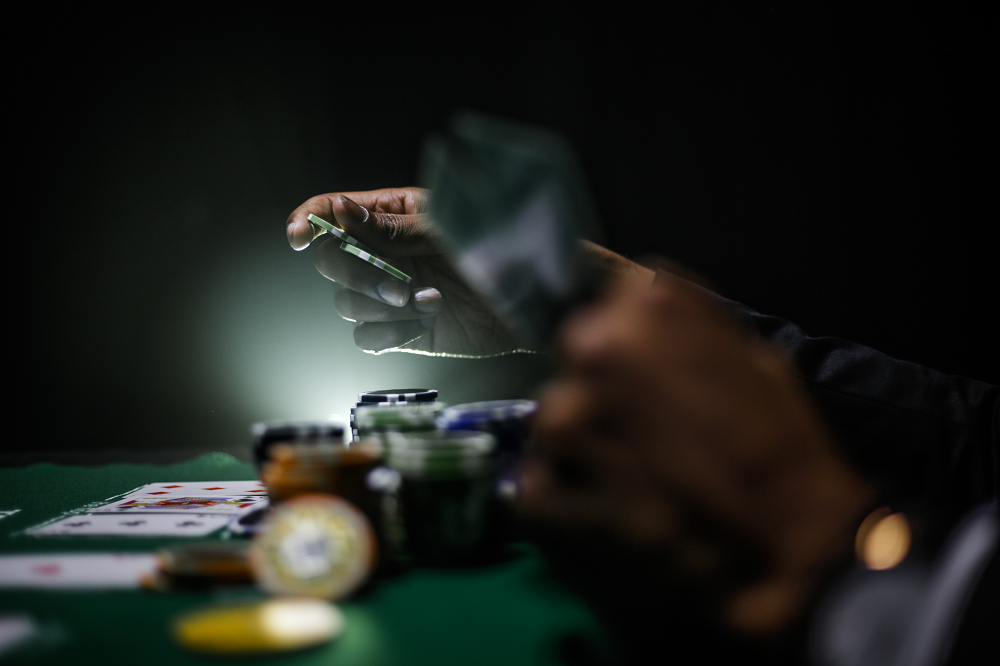 As the world's go-to city for gaming, the Las Vegas Strip gets 42 million foreign visitors each year. The Strip is the third most popular tourist destination in the United States after Central Park and Times Square. However, it's not the only gaming destination the country has to offer, especially if you're a fan of poker. Poker enthusiasts know that there are dozens of fantastic poker facilities across the United States, located everywhere from smaller casino havens like Atlantic City, to the bigger tourist areas like Los Angeles, and to lesser-known gaming destinations like Florida and Arizona. The following poker rooms offer world-class gaming experiences for poker players of any level.
Commerce Casino
View this post on Instagram

Source: @commercecasino on Instagram
Though Las Vegas overshadows Los Angeles in terms of gaming experiences, the city of angels still has a lot to offer poker fans. It's a little-known fact that the poker rooms in Los Angeles are some of the world's largest. The Bicycle Casino has a whopping 185 card tables, while The Gardens Casino has 184, and the Commerce Casino has 150.
Among them, the Commerce Casino is one of the most exciting. It's a popular venue for some of poker's most respected events, including the World Poker Tour. Its 150 tables are usually packed with visitors flooding in from all across the globe to play daily tournaments and cash games. There are also small stakes tables that let more casual players participate for a low $100 buy-in, and many high-stakes No-Limit Hold'em tables for those more experienced.
Borgata Hotel and Casino Poker Room
View this post on Instagram

Source: @borgataac on Instagram
As the resort capital of the East Coast, the seaside gaming haven Atlantic City remains one of the most popular tourist destinations in the United States. About 27 million tourists flock to the New Jersey city for its unique attractions, which include world-class shopping experiences, luxurious spa facilities, golf courses, and entertainment options.
Among Atlantic City's most popular gaming establishments is the Borgata Hotel and Casino. The Borgata Hotel and Casino holds the single-best poker room on the East Coast. With 85 active tables playing popular variants like Texas Hold'em and Stud, the Borgata poker room can accommodate large numbers of players of any level and play style. The room's Tuscan-inspired aesthetic features calming sepia-toned color schemes that give the room a classy and luxurious feel.
Derby Lane Poker Room
View this post on Instagram

Source: @derbylane on Instagram
When people think of Florida's best attractions, casinos aren't usually at the top of their list. The state is instead better known for beachside resorts, marshy wetlands, and rocket launches at the Kennedy Space Center. However, that doesn't mean there's nothing for gaming fans. Florida is also home to the famous Derby Lane Greyhound Track.
The Derby Lane Greyhound Track is a combined racing track and casino. It was once the oldest Greyhound racing track in the United States until the pandemic forced its closure. However, its famous poker room, called the Derby Lane Poker Room, remains open and ready for non-stop action. It contains a generous 51 tables, divided into a section each for tournaments and cash games. Visitors of the Derby Lane Poker Room can try their hands at some of the less-popular poker variants, including 7 Card Stud.
Vegas is a place to visit, but it's also slightly expensive and a large distance away from most American cities. If you want to explore America without missing out on exciting poker experiences, you can check out the Commerce Casino in Los Angeles, the Borgata Hotel and Casino in Atlantic City, and Derby Lane Poker Room in Florida.