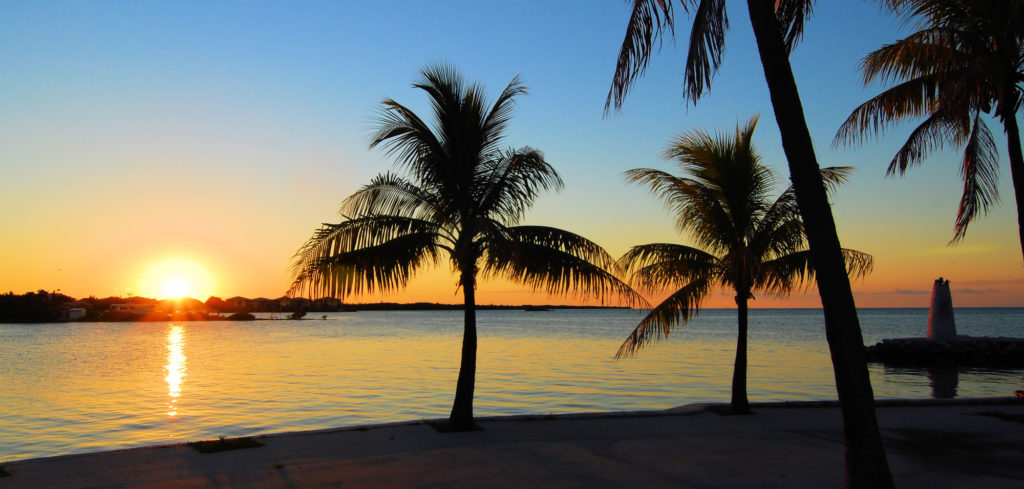 Florida is the top vacation destination for people all over the world. Next time you take a trip to the sunshine state, leave the crowds behind and visit these 7 hidden gems in Florida.
When most people think of Florida, two things immediately come to mind: Disney and some of the best beaches in the United States. Maybe you love Florida orange juice or visiting buzzing cities like Miami and Jacksonville, too.
But, the next time you pay the Sunshine State a visit, check out some of the hidden gems in Florida. This part of the country has much more to offer than a coastline and a picture with Mickey Mouse.
Here are some of the best natural and man-made wonders Florida locals and visitors alike have to see.
1. Ginnie Springs
If you're already familiar with Florida beaches, it's time to check out the springs awaiting in the mainland. Ginnie Springs is one of the most popular ones to check out.
Located just north of central Florida, and a quick drive from the University of Florida, Ginnie Springs is where you can let your inner child out to play. It's also safe for the actual children in your group. You can come for the day or camp out for the weekend.
While you're here, be sure to take a float down the river, take some time to sunbathe, and maybe cook up a few classic camping meals, too. There are plenty of small grills and bathroom stations available all along the driving trails, which are close to the river.
The real adventure of Ginnie Springs, though, are the small pools located throughout the park.
Keep an eye out for these special swimming space. They're a little more private than the main river area and just as refreshing.
2. Ravine Gardens State Park
Head a few hours southeast from Ginnie Springs and you'll end up in Palatka, Florida. This is home to Ravine Gardens State Park, a beautiful destination for those who prefer hiking and running over swimming and fishing.
The Ravine Gardens are a beautiful natural oasis. Head on one trail to discover lush, thick greenery on suspended bridges. Or, check out the open garden area, which is much more organized and well-kept.
3. Fort De Soto State Park
If all you want to do while you're in Florida is hit the beach, we can't really blame you. But, it's one thing to end up in a dense, highly-populated tourist town and another to find Florida hidden gems along the coastline. Head to Fort De Soto State Park for just that.
On the west coast of Florida, Fort De Soto is a calm, quiet beach touching the Gulf of Mexico. The water on this side of the state tends to be more clear and not as rough as that of the eastside.
This makes Fort De Soto great for lounging by the water, boating for the day, or finding some amazing local restaurants to wrap up the evening at. Life here revolves around the water, which makes sense the Fort De Soto area is made up of five keys banded together by causeways.
Whichever one you end up at is sure to be a treat.
4. Bob's River Place
Maybe you love the water but you're looking for a little more of a thrill – look no further than Bob's River Place. This is located in Branford, Florida, a small town in between Central Florida and the Panhandle.
Originally just an average swimming hole, Bob's River Place is now an amazing destination for fun-lovers from both near and far. Visitors can jump onto a rope swing before cannonballing into the water, or try out one of the many slides built along the shore.
It's easy to spend an entire day jumping around and hanging out here, but note, it's probably best for the little ones to stay at home.
5. Tarpon Springs
Another one of the best secret places in Florida is Tarpon Springs. Tarpon is a thriving Greek community, with plenty of restaurants lining the dock waiting to welcome you. Stop in for some of the best fresh fish in Florida, or take a stroll through all the shops.
You can find plenty of unique, beautiful Florida souvenirs to bring back home with you. Or, maybe make a stop to grab a bit of baklava for the road!
Tarpon is also very close to the Tampa Bay area. You can make it a day trip if you're staying in the city, or just a pit stop along the way. Tampa is home to amazing sports teams of all kinds, amazing restaurants, and a few roller coasters of its own.
6. Flagler College
Also on the list is Flagler College, located in one of the top destinations in Florida – St. Augustine. Most people visit St. Augustine for the fort, the lighthouse, and the artisan shops. Life moves a little bit slower here, and the locals are very proud of the community they've created.
One of the most noteworthy things the city has to offer, though, is Flagler College! This is absolutely worth checking out even if you're not a student, considering the rich history of the campus. Flagler College was originally the Ponce De Leon Hotel, and it also served a valuable purpose to the Coast Guard during World War II.
7. Cocoa Beach
Last but not least, try to visit Cocoa Beach if you can. Known as a popular surf destination, Cocoa Beach itself isn't exactly one of the hidden gems in Florida.
The lesser-known water activities are what landed Cocoa on this list. Sure, you can surf and enjoy the shore as much as you want. Just be sure to do some fishing and check out the Banana River, too.
The Banana River is home to some of the most amazing kayaking experiences in Florida. It's home to bioluminescent species that make the water look like it's lit up at night! The experience is truly unlike anything else, and you can click for more info to plan this part of your trip.
Discovering All the Hidden Gems in Florida
Did you know that Florida is home to the horse capital of the world? Or that it's where the Cuban sandwich was created?
These are just a few fun facts about this amazing, beautiful state. But, to truly understand the wonder of this part of the country, you have to discover all the hidden gems in Florida for yourself.
Check out these travel tips to help get you there!