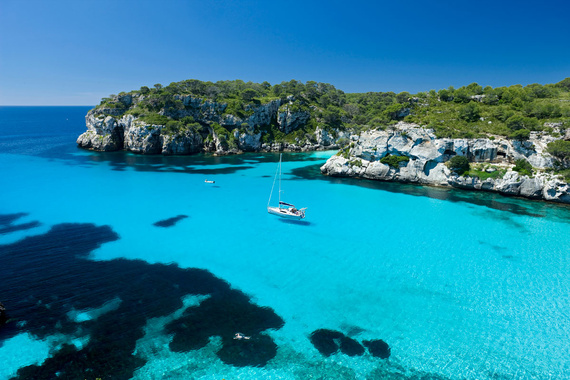 If you have seemingly done everything there is to do in Europe and you're looking for a new and interesting type of holiday, perhaps one where you don't have to worry about anything, but you don't want to be trapped inside an all inclusive, gated resort, why not try a yachting week in Croatia? Set sail on a rented yacht complete with everything you need to enjoy a week at sea, island hopping at your leisure and relaxing on your own yacht in the sun.
What's Included?
Depending on what you're looking for, you can either opt for a self guided yacht trip or for a hosted yacht which would give you a hostess as well as a skipper. Both are fantastic options, but for a truly stress free option the skippered/hosted option is best. Overall you would get your yacht for the week, any outboard engines and extras such as a dinghy, all equipment required for successfully operating a yacht, GPS and nautical mapping, stereo and cockpit speakers/equipment, bedding and other textiles and the fee for cleaning the yacht at the end. Additionally you would get any water taxis included for your journey.
What's Not Included?
Most additional fees such as port fees, skipper/hostess tips and food costs for you and your travelling companions plus for your skipper/hostess. While your skipper and hostess will provide much of the work on board the boat for you, they will need to eat as well and you will be liable for the costs of food. In some cases people find it ideal to have meals with their skipper and hostess, making it a lovely experience to make some new friends and get to know people who have been doing this as a job for some time.
What's It Like?
Imagine being able to cast off and island hop at will, exploring the rugged and varied coastline of Croatia with all its beautiful coves and interesting caves, go diving, start each day with a dip in the warm Mediterranean waters. All this and more await you on a week long trip through Croatia on a yacht, simply the best way to tour the area for those who want some stability but are keen to adventure as well.
So there you have the details about a yacht week in Croatia. Yachting through the summer months in Croatia is a great way to meet like minded individuals who are also yachting, and to really get to know the area as well as develop new skills and interests. Nothing could be more exciting or enjoyable than sailing around the coastline of the beautiful country that is Croatia.