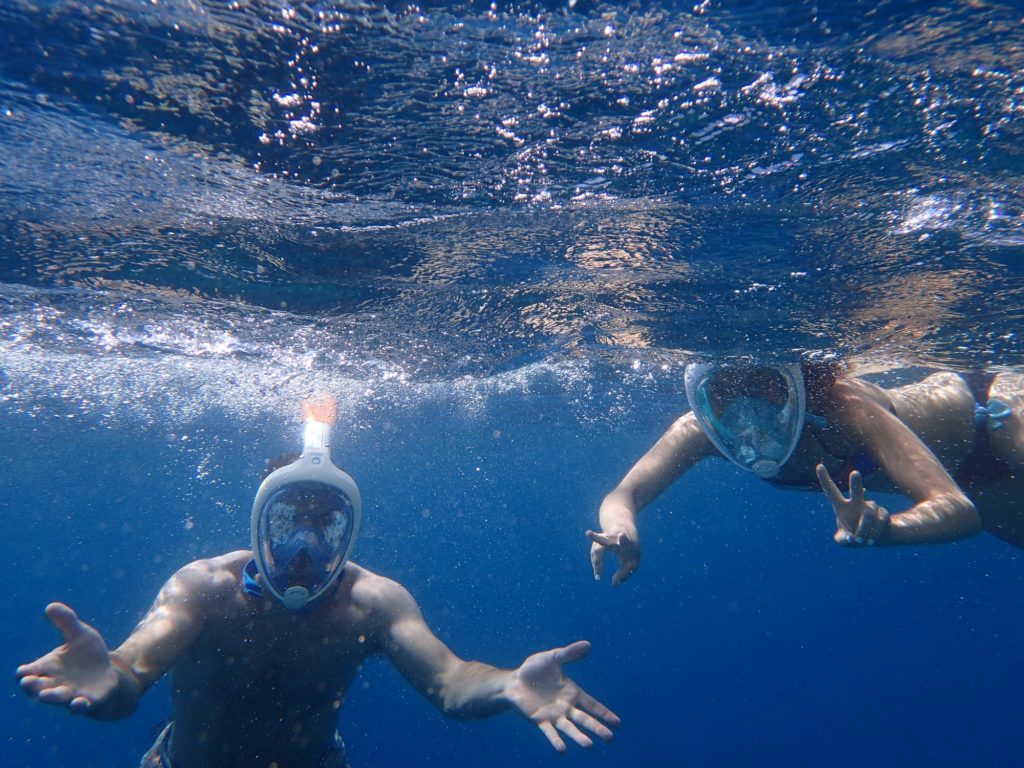 Croatia is blessed with a 2000 km coastline and an incredible 1,246 islands and islets. On top of that, you have some gorgeous lakes and rivers running through the country including the incredible Plitvice Lakes which are some of the most spectacular in the world.
As you can imagine there is no shortage of water activities to do here!
The Beaches are pristine and waters are clear, this country is an absolute dream for water babies!
So let's take a look at the coolest Water Activities you can enjoy in Croatia.
White-Water Rafting
Adrenaline Junkies will appreciate navigating their way through the rivers, rapids, and canyons in Croatia. Travelers can experience white water rafting throughout the country all the way from Karlovac in the north of the country go down to the south in Dalmatia. Perhaps the most impressive rafting site though is at the River Una.
River Una borders Bosnia & Herzegovina and a White Water Rafting trip certainly makes a cool way to explore another country! There are a number of different routes you can take but while the course is challenging perhaps the most beautiful option is the route that leads from Strbacki Buk Waterfalls to Lahovo passing all the way through The Una National park.
Sailing
Find the perfect sailing holiday in Croatia! This country is indeed one of the best and most popular sailing destinations in Europe! With so many gorgeous islands to explore the country itself is perhaps best explored on a sailing boat. The Southern Dalmatian Islands are the countries hot spot for sailing where you can start off by exploring the Magnificent Unesco World Heritage site, the entire old city of Dubrovnik. Dubrovnik's old town breaks out into the sea and is encircled by enormous stone walls. It is truly a man-made masterpiece as are some of the beautiful orange roofed buildings and churches inside. From Dubrovnik, many people set off on their voyage where popular stops include the likes of Hvar Island a gorgeous high-end party town, the relaxed & foresty Plakeni islands, and the idyllic Kornati islands.
Sea Kayaking
At the most popular beaches in Croatia is very easy to rent a Kayak and head off on your own to explore. This is also a great way to escape the crowds and find your own little coves and beaches which you can enjoy all to yourself!
Diving
Those who like to dive will not be disappointed by what Croatia has to offer. There is no shortage of dives sites in the Adriatic Sea. Divers can enjoy warm summer waters, impressive marine life, and some interesting Wreck Dives. Prices for PADI courses are reasonably priced at around €300 for 5 dives over a two-day course and intro dives are also an option.
Snorkeling
Those who aren't keen on diving can still enjoy the impressive marine life that Croatia has to offer. Mljet and Korcula islands are both well-respected snorkeling spots that can also be enjoyed as part of a sailing trip. Those visiting Dubrovnik can head to nearby beach dance which features clear waters and an abundance of sea life.