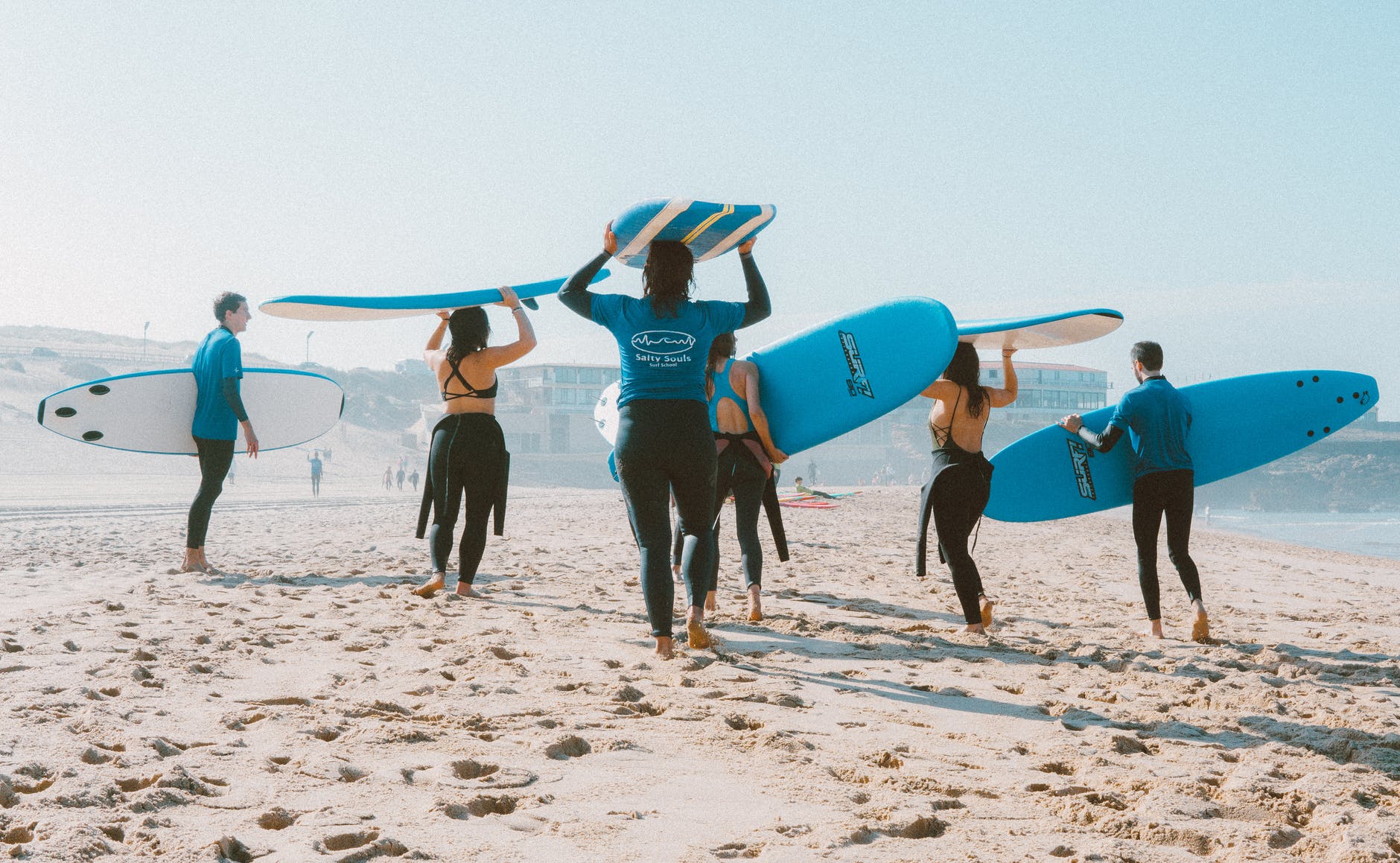 When the sun is shining and the air is still and warm, where do you dream of being? Me, well I dream of being at a beautiful beach, soaking in the sun on the sand, getting that sun kissed tan that so many people crave to have then cooling off in the ocean. Fishermen may dream of casting a line and getting a personal best catch off the beach, a mighty big pink snapper or several whiting perhaps. When the conditions are right surfers may want to rush off from their daily grind and catch a few waves or perhaps you're not interested in getting wet and simply just want to enjoy the views and hope to catch a glimpse of some marine life thriving and living wild and free.
No matter what your hopes and anticipations are, here in Australia's Southwest you will find there is more than 1000km of awe-inspiring coastline with a significant number of bays and beaches that will help you make your beach dreams come true. Here's my list of some of the best beaches in the Southwest.
Fishery Beach, Orcas Bremer Bay
This one is for the wildlife enthusiasts, have you ever heard about the Bremer Bay Killer Whales? Let me tell you a bit about them. Killer Whales otherwise known as Orca congregate 20 nautical miles offshore from Bremer Bay. You can join a tour from January – April with Naturaliste Charters who are the founders of what is called the Bremer Canyon Killer Whale (Orca) Expeditions. The expeditions are 8 hours long and depart from the Bremer Bay Boat Harbour, which is located at Fishery Beach, Bremer Bay. Not only is Fishery Beach a good location to join a tour but you can find some people fishing off the wharf and swimming in the beach. Fishery Beach is a 10–15-minute drive from the Bremer Bay town centre.
Busselton Foreshore, Busselton
Busselton Foreshore is an amazing hub for all, it is just a small stroll from the Busselton town centre and is home to Busselton's newest brewery Shelter Brewing Co. The foreshore also hosts a great restaurant The Equinox, or if you are after some fish and chips to enjoy on a picnic table or one of the many great grassed areas then the Beach Shack also has a great menu. However amazing eats is not what this place is known for, it is the view of the world-famous Busselton Jetty, the white sand, turquoise water and a swimming zone with shark nets in place that helps make this place as phenomenal as it is. You will find families enjoying the chill atmosphere down on the foreshore, as well as professional athletes training, it is a destination for all and worth the visit.
Elephant Rocks and Green Pools
Elephant rocks and Green Pools are located within a few hundred metres of each other down on the Denmark coast. Elephant rocks are just like the name suggests, it's a cove full of rocks that look just like elephants! Not only can you enjoy the view from above, but you can also make your way down the staircase into the cove itself, here you will find a nice stretch of sand to lay your towel out and head into the water for a refreshing swim!
Once you have finished admiring the Elephant rocks it's time to make your way over to Green Pools which is just a ten-minute walk away. Green Pools is a must-see destination and is one of Western Australia's most iconic beaches. It is famous for its turquoise green water, white sand and the large granite boulders that surround it. These boulders are ideal, it protects the bay from some of the harsh conditions that the Southern Ocean can provide making it an enjoyable destination for swimming for everyone including families. There are many varieties of fish here at Green pools including zebrafish, leather jackets and sea stars making it an ideal location for snorkelling. Both Elephant Rocks and Green Pools are easy to access, you only need a 2wd.
Hamelin Bay – Margaret River Region
Ok so Hamelin Bay ticks a few boxes, wildlife, fishing and swimming. Hamelin Bay has become quite famous for…. Sting Rays! Something you wouldn't quite expect but it is a spectacle to experience at least once in your life. During the summer months when the Indian Ocean is calm, the seaweed has been cleared and you can expect to find many Sting Rays close to shore, generally between 9-10 in the morning, or later in the afternoon as the fishing boats arrive back in. The Hamelin Bay Sting Rays have a reputation of being friendly and curious and it is nice to be able to get a closer look at them by heading in the water, but it is always best to proceed with caution and please remember they are a protected species so please treat them with respect.
Some great fishing can be had in Hamelin Bay, you can either head out on your boat or cast a line from the shore. When fishing from shore the usual catch normally consists of herring, whiting and skippy, when fishing from your boat a bit further offshore you may be able to land yourself a dhu fish, pink snapper, queen snapper, kingfish and more! Just be sure to check out the local fishing regulations and don't take more than your legal limit.
Which slice of paradise will you choose?
Australia's Southwest is the region to visit for your dreamy beach day and how amazing that unless you are joining a tour you can experience all these slices of paradise for FREE! Whether you are in Bremer Bay Whale Watching, looking at Sting Rays with amazement, making out shapes of elephants out of rocks, or enjoying a locally brewed beer on the Busselton Foreshore just be sure to indulge in the fact that you are at one of the best beaches in the mesmerising Southwest.