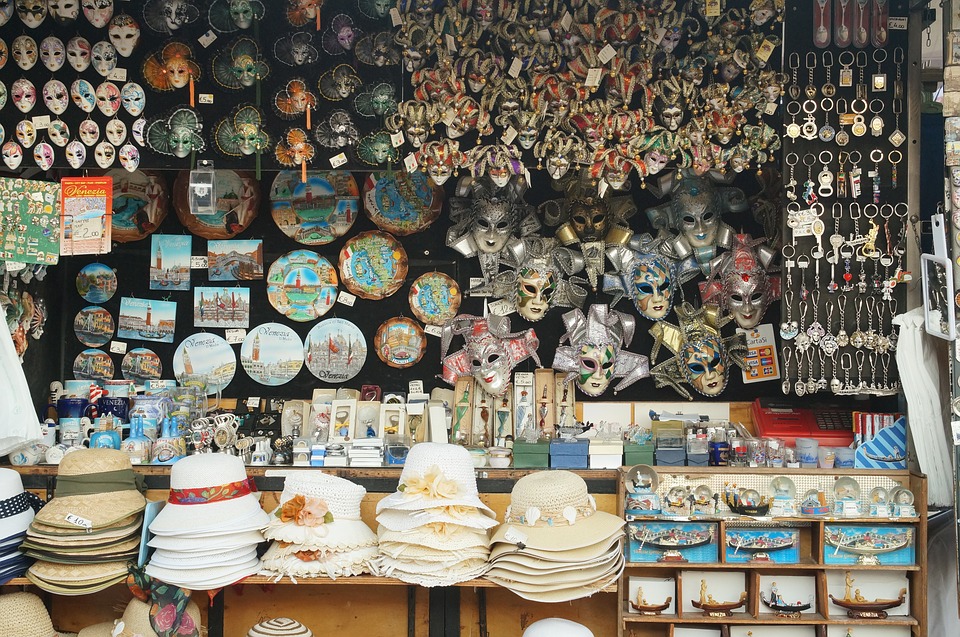 If you've traveled anywhere, you probably have some souvenirs you brought back with you. There are some travelers who swear off buying souvenirs–but, not me. I love purchasing keepsakes that remind me of the vacation I took. In fact, I feel that travel is a type of privilege–it is something you save for and spend time in planning and preparation. Even the most budget-friendly forms of travel and lodging costs money–especially if you stay for over a week.
Since life is full of unexpected surprises, I never know if I'll have the ability to re-visit a city or town I have toured. So, to respect the memory–and keep it alive–I buy souvenirs. Yet, I have often found that when I return home, I stuff them in a drawer and forget to use or display them. I finally figured out how to do this in a way that enhances your home and wardrobe. Read on to learn more.
Gallery wall
One of the most inexpensive types of souvenirs are postcards and your own photos. I used to stuff my collections in a drawer–not the best idea. Instead of hiding your mementos, create a travel gallery wall. Find cute and inexpensive frames of all sizes. Then, place your photos and postcards in the frames to hang on the wall of your choice. Then, just looking at your travel art collection makes you feel as if you're visiting all over again.
Make jewelry
Have you ever combed a beach and collected shells or sea glass? Well, know you can keep your vacation on your person at all times. How? Turn your findings into jewelry. You can find chains at any hobby store or online. To illustrate, if you have a seashell, you can paint it gold or silver and string a chain through it.
It will be even more sentimental knowing that you picked up that seashell and made it into jewelry yourself. The same is true of sea glass, which can be made into earrings or glued onto a plain choker for a unique and dazzling effect. This way, your souvenirs aren't collecting dust in a box somewhere.
Use a library wall
It's nice to have a permanent location to store your souvenirs at all times. One way is with a library wall that also doubles as a media center. Imagine watching TV and scanning all the cherished souvenirs you've collected over the years. Each piece has a specific memory attached of a time and place where you visited a location that was new to you.
You may or may not ever go back, but you will always have a piece of that time and place displayed on your library wall. In addition, visitors will see your collection and will certainly have a lot of conversations. Just as coffee table books are conversation pieces, so are souvenirs. You might connect with people over travel, and all of the wonderful items you have discovered.
Souvenirs are the perfect way to remember your travels. Displaying them properly gives them the respect they deserve.