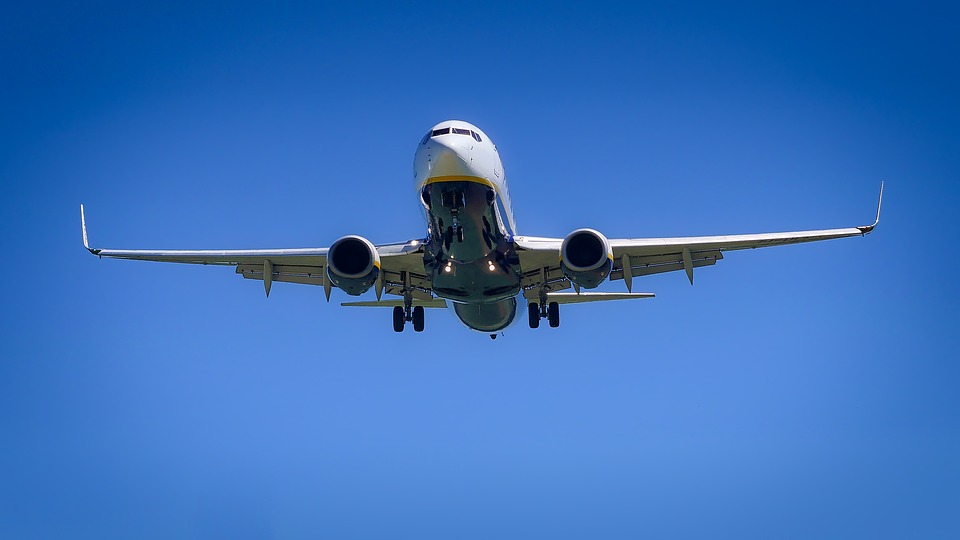 Air travel is not as complicated as many people think. You might not realize that not everyone on board has paid the same price for the same ticket, some have paid way cheaper rates than most. But why would that be the case? It's easy – they have learned the tricks to save money when booking travel. While experience may be an added advantage, it's not a necessity. You can still keep more money in your pocket with the right information.
1. Use the 24 hours allowance
Many airlines allow passengers a 24-hour window to make changes to their bookings. This is one rule you can use to your advantage. After making your reservation, keep tabs on the price of the ticket, and if you notice that the fare has dropped, you can call the airline to cancel your booking. Immediately rebook with the new airfare. This, in most cases, should be penalty-free.
2. The last minute deals
If your travel is flexible enough, you should consider the "last-minute trip". Most airlines will cut their airfares when the bookings are light, and the planes have a lot of free seats. In many instances, they will send alerts on Tuesday for Friday trips with their return trips on Monday or Tuesday. You will end up saving a lot on your fares, but you must be keen and ready to go at a moments notice. You also need to ensure that you are signed up for such alerts.
3. Keep tabs on social media
Airlines are known to post some of the best deals on their social media platforms. The catch is that such deals are time-sensitive and only the quick and ready people will get the chance. Such sites include Facebook and Twitter but can also include others so check the airline website for details and links. So, ensure you follow some of the major airlines on their social platforms and have their notifications on. You never know when you will get the deal.
4. Mix and match
Flying two different airlines for your to-and-fro trips can save you some money. Many airlines offer cheaper rates for one-way flights compared to the round flights. As such, you could buy a one-way ticket to your destination, and use another airline for the return trip. Also, you can choose to depart from a different airport from the one you flew to.
5. Be loyal to one carrier
If you are a frequent flyer, then you want to use the benefits that come with being loyal to one airline of your choice. Get a membership to their frequent flyer programs, and you may stand a chance of getting upgraded. Besides, you should sign up for the credit cards tied to the airline and enjoy the added point boost. If the use of such cards can earn you points and other rewards, be sure to accumulate them and redeem for miles among other gifts.
6. Stay informed
Information is vital for many things and getting better deals for your next air travel is one of them. Many sites post the airfare deals of the week, and most of them have a feature for free alerts, mainly to your email address. So, when planning your trip, remember to sign up for such sites to enjoy the information they have to share. And the best part is that most of them will only send you updates when the deals are worth it.
7. Get compensated if you can
Did you know that you are eligible for compensation when your airline delays or cancels your flight? Well, now you know. However, for your claim to be justified, the cause of the delay of cancellation should be within the control of the airline. Any cause beyond their power will not be compensated. Just make sure that you have your documents with you all the time, even after delays and cancellations. A service flight compensation app will help you in making a compensation claim in such situations.
8. Begin your search in the morning
They say the early bird catches the worm. Early morning deals are, in many instances, the best for many major airlines. You might be lucky to find a massive drop in prices in the morning, although it does not apply across the board. Some will release their discounted rates later in the day.
9. Book well in advance
Now, this is one of the oldest tricks in the book. Research shows that booking early is good, but it should not be too early. The best time is about six weeks before your desired departure date. Earlier than that can lock you out of deals and so would booking late. Another thing about timing is the ideal day to reserve your flight. The best days are Tuesday, Wednesday, and Saturday.
10. Travel in the off-peak seasons
Demand and supply affect the prices of airfare. This means that the months of the year when demand is high such as during school breaks and holidays, the rate will be high and the chance of reducing will be lowest. However, when the demand is low, such as in January, February, and September, you can get better flight ticket deals and save a lot.
See?  It's actually pretty easy to find deals on airline travel. No rocket science. Just a few strategies that may help you pay two to three times less than the person sitting next to you on the plane.