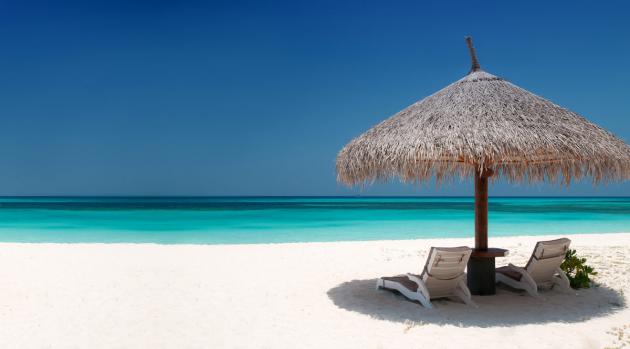 So you have decided to jet off to the island nation of the Bahamas for a week or two and you're about to start packing your bag in preparation for the best week you've had in as long as you can remember. The sun, sea and sand await your arrival and you can't wait to kick back on the beach with a cocktail or two and really soak it all up, but what should you pack? Read ahead to find out the top things to remember to include in your bag for the best trip possible.
Sunscreen, Aloe Vera, After Sun Moisturiser
It sounds obvious to pack sunscreen, but the truth of the matter is that in many countries where the sun is out almost constantly they really take advantage of those people who forget their sunscreen and they charge out the nose for it. Save yourself potentially $5-$10 per bottle and pack it ahead of time. The same goes for things like Aloe Vera cream or Nivea After Sun – it can be fairly expensive outside of your home country, so it's best to take some along with you. After Sun cream will double as a moisturiser, making sure your skin stays soft and supple after some sun exposure so it doesn't tighten up and get painful, dry or itchy – a true investment.
A Scarf or Shawl or a Cardigan/Sweater
Depending when you go, evenings can actually be a bit chilly, especially if you're going to be doing things like going for walks on the beach or having cocktails on the seafront. Those ocean breezes can really cool down by night, so if you're travelling between December and April, it can be a good idea to take a scarf, shawl, cardigan or sweater. Both men and women will benefit from this, and it's a doubly good idea to make sure whatever you bring will be usable for both casual and fine dining in case you could be doing either.
Extra Necessities
It depends on the traveller and what you like to do, but bringing flip flops/sandals is a given but what about hiking boots or good walking shoes? Are you planning to do a lot of walking or are you more of a beach bum? It's a good idea to think seriously about things you want to do and pack accordingly. If you like snorkelling it can be a good idea to purchase this in your home country before setting off – it's likely you could rent snorkels and masks in the Bahamas, but it's better to be safe than sorry. Likewise make sure you take at least one pair of cheap flip flops you can slip in and out of quickly on the beach.
So there you have a couple of great suggestions for the ideal things to pack for a holiday in the Bahamas. Make sure to think of what you like to do and what you plan to do and pack accordingly so you don't find yourself caught out and caught short so you truly enjoy every moment of your beachy holiday!