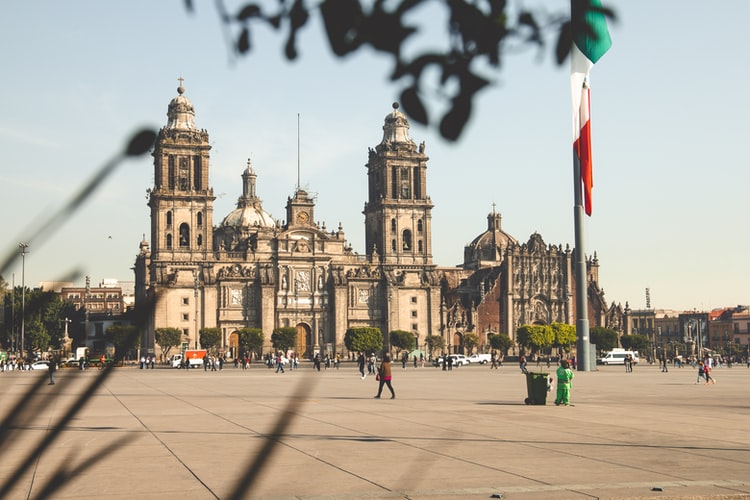 If you were being hyper-sensitive then you could certainly pick out a number of negatives about living in Mexico City. Despite the issues which the place may have however, there are far more reasons to love it than to hate it. I have been living here now for just over 4 years and during that time I really have fallen in love with the place.
If you have ever thought about visiting then it really is something which I would urge you to do, and here is exactly why I would urge you to do that.
The Food Options
The Mexican kitchen is sensational and what the capital city does is bring the food from throughout the republic. On top of this the city offers a wide range of food options from around the world and all of that is why the food here is so sensational.
Range of Neighborhoods
There is a wide range of neighborhoods to visit in the city and each one is different from the next. For example we have the likes of Polanco which is high end, we have Condesa which is filled with trees and quaint streets and we also have the oilers of Zocalo which is a bit rough and ready but is packed with historical features and sites.
The People
If you were to  judge the people here by the way that they drive then you would probably say that they were rude and aggressive. Thankfully however the way that they act on the road is not how the locals are in person, and my experience here is that they are incredibly welcoming and warm to strangers. I was lucky to have a friend here when I first arrived, Rose Burillo, and she was super helpful with helping me get accustomed to the city, she is the perfect example fo what the people are like here.
Streets Are Alive
The streets here are very much alive and each day there is something going on. In the street outside my home there is a market every Saturday and on a daily basis there are people stopping by to play the trumpet, sell sweets or tamales, and there is just such a vibrant feel to the streets here in the city.
Parks
If there is one thing which this city has done so well it has been the installation of many parks. First of all we have Chapultepec which is an enormous park which can be found in the center of the city. This is one of the largest urban parks in the world and it is a great place to enjoy an afternoon walking, cycling or even taking a boat out on the water.
Sundays
IT may sound like an odd thing to say but I have never enjoyed a Sunday as much in any other city on the planet than I do here. I think that ultimately this is because of the chaos through the week, but the reality is that when things calm down and you head out for a peaceful walk, this is a city with some truly beautiful parts to it.
If you haven't visited yet, I would highly recommend that you do.