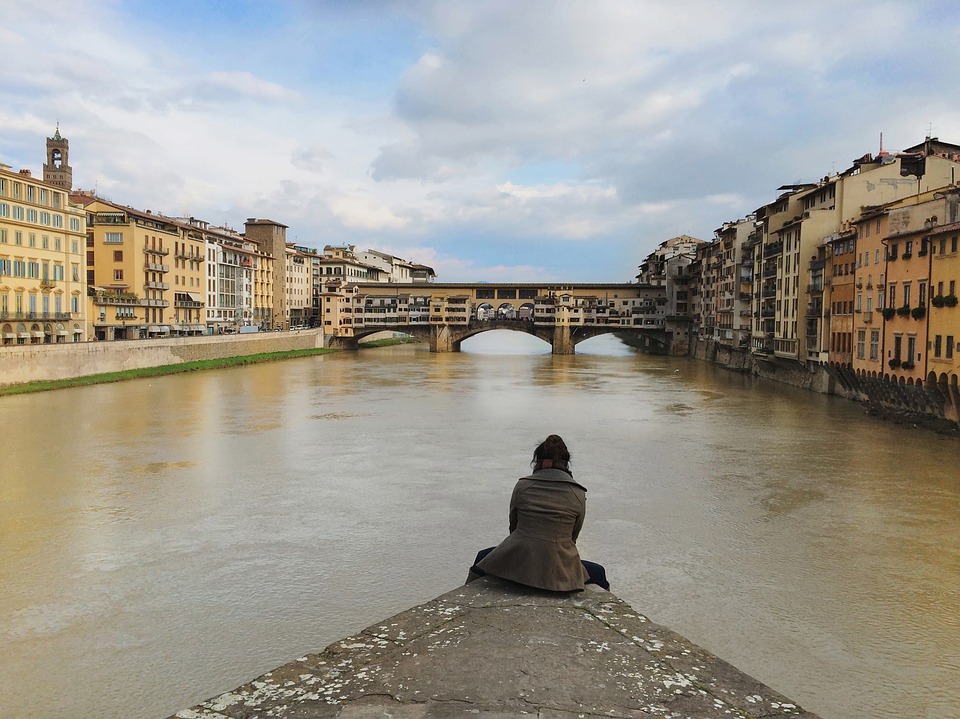 I have always loved traveling. From the planning stages, all the way to the plane ride back home, when it comes to traveling it is as clear as day: I'm addicted.
As a student and part-time employee, I often think about the importance of traveling and the impact it has in my life. By focusing on the "cons", I can quickly see that my monthly trips not only come with a hefty monetary price tag, but also involve quite a big time investment. On the other hand, as soon as I start thinking about this topic, I can't help but be overwhelmed by the huge "pros" list. Instead of focusing on this endless list (and inevitably writing a monstrous article), I have decided to sum up how traveling has improved my life. Hope you enjoy this article, and in it find all the right reasons you need to start planning your next adventure!
#1. Better organization skills
Without a single doubt, traveling demands some prior planning! If you, just like me, are a traveler on a budget, you will soon realize (or already have come to the conclusion) that organization can lead to huge discounts! On the other hand, by keeping a tight schedule and organizing your time to your liking, you will make sure you can visit and explore the city you are in.
By coming up with an organized way to look for flights, hotels, and the cheapest dates, you will save up money, time, and energy.
#2. Increased social skills
Growing up in Europe, I was never the most sociable kid. Unfortunately, my dislike for small talk followed me well into adulthood.
But guess what, being stranded in a foreign country, lost, hungry, and tired, was exactly what I needed to break this spell. For example, by opting to stay in hostels or through Airbnb, you have the priceless chance to meet the city you are in from a completely different perspective. Strike a conversation and you will soon have all the necessary tips to have the trip of a lifetime. Interpersonal skill is one of the most important self-improvement skills I need to learn.
#3. More positive outlook on life
Whenever I am out of the country, I can't help but feel absolutely content with my current life. Traveling is an absolutely priceless educational experience, and definitely, one that I will forever cherish. By seeing how others live, what their history and culture is like, and even how they party, I learn more than I could ever learn from a simple book or tv show. To anyone reading this and thinking about traveling, my absolute recommendation is "do it". Although it may seem like a lot of work and a lot of money for a couple days in a different city, the memories and the knowledge will stay with you forever.
#4. A motivation source
As previously mentioned, being a student and holding a part-time job is no easy task. Traveling helps me to fully focus on University and at work since I know that with a week/month/… I will be in a different city enjoying myself. While for University I try to finish up as many exams before Summer as possible, at work I try to do my best in order to have more money to spend on each trip. At the end of the day, traveling means I have an escape from a chaotic routine. I remmeber when I decided to join and purchase my UPW ticket, it was one of the best decision in my life. The event gave me heaps of motivation and positive outlook in life.
#5. A way to keep in touch with friends and family
As I get older, I have noticed it's getting harder and harder to meet up with some childhood friends. And traveling together is a great way to keep in touch! Every year one person of the group is in charge of picking the destination and to plan out the whole trip. Then, for a full week, we can just enjoy each other's company and let the conversation flow with no interruptions! And this does not have to be an expensive way to keep in touch, as you may choose to travel within your country rather than going abroad.