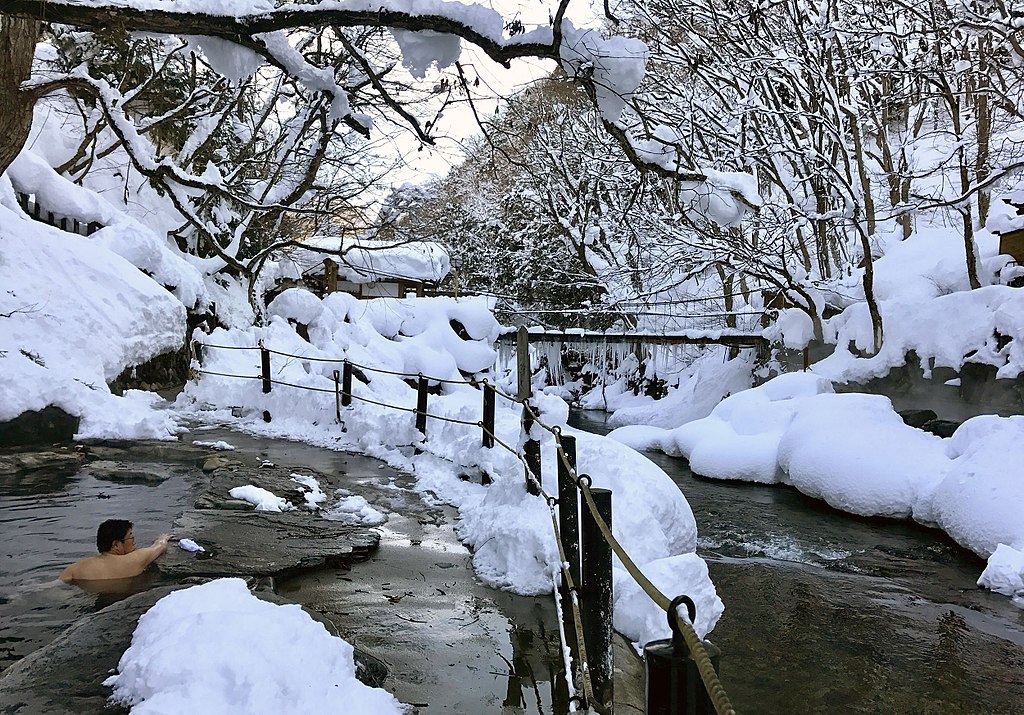 With over 3,000 hot springs, Japan is the undisputed land of amazing hot springs. Locally, they are called onsen and it is one of the most indulgent ways to pass your time when in Japan. Eager to experience the best the country offers? Here are some of the best that you should not miss.
Takaragawa Onsen
Located in Gunma, Central Honshu, this riverside hot spring is considered one of the best in Japan. The clue is in the name – Takaragawa means "treasure river" – and it indeed houses a wealth of beauty.
The outdoor onsen has four slate-floored pools that are a few hundred meters from Tone-gawa. The water is alkaline and is believed to aid in treating fatigue, nervous disorders, and digestive problems. All the pools are for mixed bathing except a single ladies-only bath. The setting is enchanting, surrounded by a forest, pathways, wooden huts, and statues.
Kiroro
Enjoy a hot spring bath in this onsen situated in Kiroro Town. Large and surrounded by nature, this is a caldera hot spring that comes from Akaigawa Village. It presents an utterly relaxing experience as you soak in a wonderful tub of hot bubbling water. The views are so mesmerizing you will forget the passing time.
Hakone Yuryo
Only three minutes from the Hakone-Yumoto station, this is a beautiful outdoor onsen that is embraced by forests. The pools are large and shaded by trees, allowing bathers to feel close to nature.
Oedo Onsen Monogatari
There is no need to go far to find a worthwhile hot spring in Tokyo. Check out this inner city onsen in Odaiba Island. The setting is super cool since it's located right after an Edo period town.
Moreover, there are a slew of activities that can be done here. On top of the list is the hot spring, of course, but you can also go for massages, spa treatments, restaurants, relaxation rooms, and various shops. You can opt to stay here for an entire day and never get bored.
Kinosaki
If you are truly crazy for hot springs, there is no better place to be than the town of Kinosaki. Located in northern Kansai, it offers the best onsen ryokan experience. There are seven public baths and numerous onsen ryokan. Most of the hotels have their own baths to indulge in but nothing should stop you from going onsen-hopping in the many public baths in town.
Lamp no Yado
Hidden in the Noto-hanto peninsula in Central Honshu, this sanctuary is as secluded and indulgent as a hot spring can get. From the seaside, a country road leads to a narrow path that opens to a switchback hill that you climb on foot. It sounds like a lot of work but it's all worth it as the onsen is to-die for. The private outdoor pools are stunning and the view of the Sea of Japan is unrivaled. While the trip may be a bit costly, it is certainly well-spent once you've experienced its beauty.