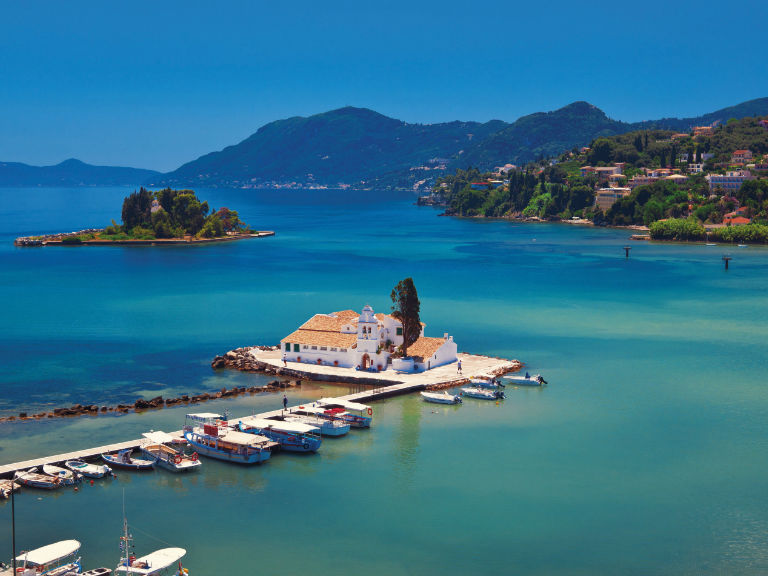 With 2018 already progressing full steam ahead and February having come up on us in the blink of an eye, it's easy to see the fact that this year like many before it is going to be over seemingly in a blink of an eye. With that in mind, it's never too early to start thinking about your holidays for spring and summer break, or even for breaks later in the year. With so many options about for family holidays, holidays for couples and more it can be difficult to choose the perfect combination of something new and wonderful that you haven't tried before as well as something you have tried and loved. That's why taking a flotilla holiday is one of the best ideas yet and it's perfect for everyone from ages eight to eighty, with kids, without kids, swimmers and landlubbers and everyone in between. Here are a couple of great reasons you should consider a flotilla for your next getaway.
Amazing Locations
The Greek Islands have always been considered some of the most ideal in terms of holiday locations for the young and old alike and with a flotilla at your disposal it can make these holidays even better in terms of flexibility as well as style. Depending on your preferences, flotillas are available for rent for two week rotations in locations such as the Ionian, Saronic, Greek and Sporades Islands as well as throughout Croatia. If you have ever dreamt of whiling away the days on the deck of a yacht while island hopping some of the world's most beautiful locations, then a flotilla holiday just might be for you.
Why Flotilla?
If you think of an RV you conjure up images of tables turned beds and living spaces on wheels, right? Right! Flotillas are essentially the same idea, but just in boat form. This means they're economical, homey and a great way to still travel in style and class but without needing a road on which to do it. Flotillas come in sizes and sailing experience levels to suit almost anyone and so it's easy to find the perfect boat for you and your party. If you have ever wanted to experience yacht living, this is the way to do it without needing to devote hundreds of hours or hundreds of euros to learning how to sail and buying your own boat. Flotillas are the perfect option for anyone who wants to get a bit of experience yachting before committing to the purchase of their own vessel.
Options
Flotilla holidays can be combined with other options too in order to make the most out of your holiday. One such option can be doing one week on the water and one week in a villa on a gorgeous island that allows you to explore the back alleys and lively cafes of local neighbourhoods just brimming with exciting experiences and friendly local people. This is the perfect combination for those who both like kicking back and relaxing as well as getting out and hobnobbing with the local community. So what will your choice be?
What's Included?
The great thing about package flotilla holidays is the fact that a lot of things are included in the price of your overall holiday. Generally speaking the only real things you need to pay for as extras are your own food and drinks as well as insurances and waivers. The overall cost of the packages includes return airfare and all basics on the flotilla itself such as linen and towels, harbour fees and guides. This makes taking your own flotilla around the islands such as Ithaka and Lefkas or Erikoussa something that is not just a great time saver, but also a money saver as well.
Activities
The great thing about your own yachting holiday is that you are ultimately king and in control of what you do and when you do it. If you don't feel like doing anything, you don't have to aside from kick back on the deck with a glass or three of bubbly and watch the beautiful sunsets change the colours of the water from teals and blues to oranges and purples as night sets in. For those who like a bit of action though, stand up paddleboards are available to rent with your flotilla, meaning you can get on the water anywhere you want, any time you want without needing to head into town to pick up a rental when you think of it. Not only that, but dinghies are often available as well which means you can head into small coves to explore, and maybe even find your own slice of private beach on which to enjoy a picnic.
Develop A New Interest
Holidays aboard a flotilla aren't just holidays – they can be entirely great new ways to develop a new interest. With having to navigate and control your own flotilla you get experience and knowledge that can lead to a new hobby. Imagine getting into sailing because you had such an amazing time aboard your own boat on holiday and then become one of the yachting club in your own right after purchasing your own vessel. These days sailing is becoming more and more accessible to those who aren't part of the millionaires clubs, and many people with families own their own smaller vessels that they take around various locations for family getaways. What better way to spend summer holidays – or holidays all year round?
An Investment In Fun
Flotilla holidays aren't just a holiday but they're an investment in a great time doing something a bit different. If you're tired of the same old thing, try something new aboard one of the great vessels on offer. Not only that, but with many flotillas sleeping as many as eight people this can be a fantastic way to spend your holidays with your parents, siblings, cousins, aunts, uncles or several of your best friends.
So if you're looking for something different from the typical sandy beach holiday this year, consider setting sail for the Greek or Croatian islands and spend a week or two hopping from island to island, taking in the harbour lifestyle of these unique and ancient lands. With so many options to spend your days from just relaxing on deck or exploring the back streets of tiny island villages, you never know what you will find with a flotilla holiday. So call up some friends, get your buddies on board and rent a flotilla for the holiday of a lifetime. Don't delay – get in now to make the most of this summer's sun, sea and sand.