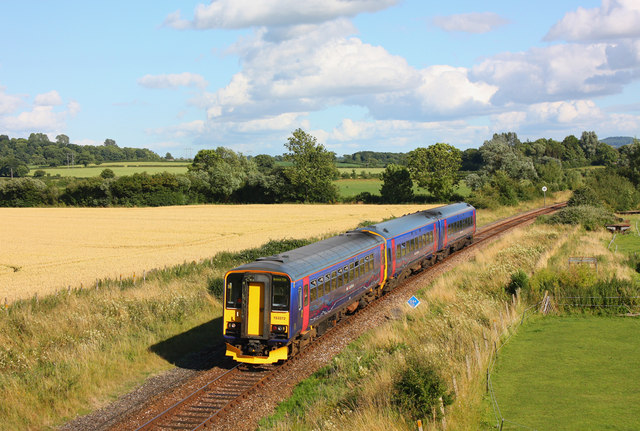 Great Britain is infused with beauty, culture and history. It ranks high on every globetrotter's list and the sublime landscape of this island is best explored through trains. Breath-taking views, comfort, convenience and connectivity are the essential elements of an epic rail journey. Great Britain's extensive rail network and scenic routes along with International Rail's Britrail Pass guarantee a memorable experience.
Your Britrail passes give you the freedom to travel in and around Scotland, Wales and England without any hassle. International Rail also offers Britrail passes at discounted rates to senior citizens, children and young travelers under the age of 28.
The Best Rail Journeys
Trains give you the opportunity to explore parts of the country that you might never have seen otherwise. Exploring small towns, scenic villages, or simply watching the landscape pass your window is an experience no other means of transport can provide. A train ride through Dawlish on the south coast of Devon in England is a unique experience. With sea waves splashing the tracks and railway tunnels through cliffs, this journey is nothing less than thrilling. Do you have a soft spot for isolated and remote towns? If so, then the scenic journey from Glasgow to Mallaig will fill your heart with pleasure. Some of the other rail journeys worth a mention are St Erth to St Ives, London to Fort William, Settle to Carlisle, and Durham to Berwick-upon-Tweed.
History, Culture, Scenic Beauty
Great Britain is a place where 3 nationalities that speak over 20 languages live harmoniously. Therefore, be prepared for unique travel experiences to fill up pages and pages of your diary.
For lessons in history, tradition and archaeology, visit Scotland. The expansive coastlines, gigantic castles, rolling hills and frosty meadows will take your breath away. The list of must-visit places in Scotland includes Kelvingrove Art Gallery and Museum, the Loch Ness, Royal Botanic Garden Edinburgh, and Edinburgh Castle.
Wales is perfect for active travelers who love walking, trekking, adventure sports and all kinds of outdoor activities. Visit Snowdania, the Welsh mountain region with a national park.
England is the cultural hub and melting pot of Great Britain, where modern meets traditional. Windsor Castle, Tower of London, Stonehenge and North York Moors are just some of the many amazing places you must see.