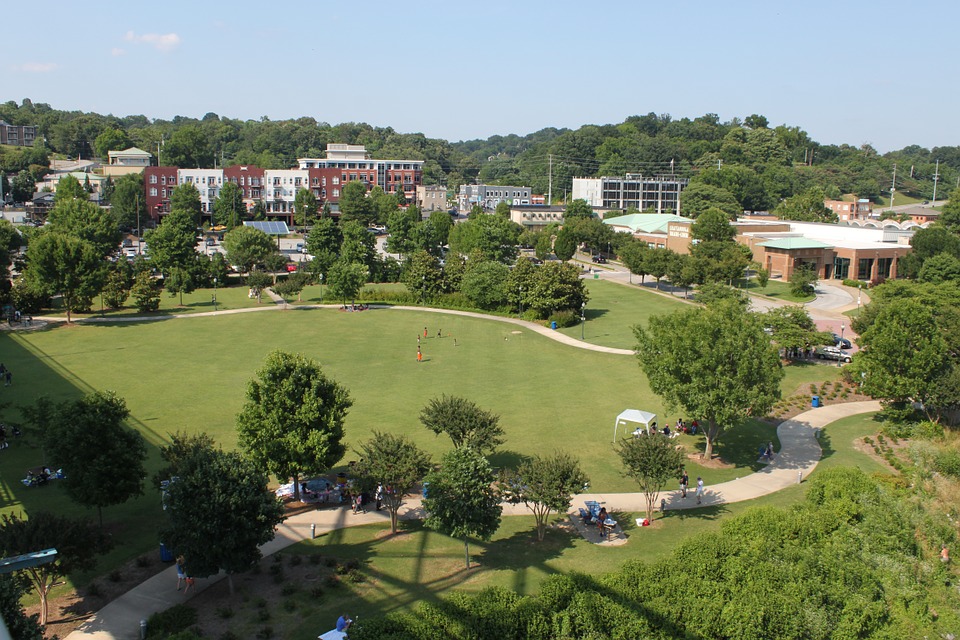 Mountain views. Epic railroads. Natural beauty aplenty.
Hey, they don't call it "the Scenic City" for nothing.
Tennessee is a well-documented destination for tourists who love the outdoors, and the sights and attractions of Chattanooga are a central part of what makes the state so enticing. Whether you're hunting for a family vacation spot in the South or are just passing through the Volunteer State on a road trip, look no further than Chattanooga.
But what spots make the city so great? What are the must-sees if you've never stopped through?
Below we've outlined six awesome options for families of all shapes and sizes. While there's certainly no shortage of things to do in Chattanooga, these points of interest are totally family-friendly and will keep your kiddos entertained without fail.
Go Camping
As noted, Tennessee's natural beauty and proximity to the mountains make it a prime spot for campers to check out. Chattanooga is no exception to the rule, representing a friendly place for RVs and tent campers alike.
New to camping? No problem. You can find the ideal RV rental in Chattanooga for your family to bring along all of the comforts of home and explore the state on your own terms.
Marvel at Lookout Mountain
If you're hungry for a breathtaking view and an epic photo op at nearly 2,400 feet up, look no further. Beyond the awesome hiking that this hotspot provides, some other must-sees at Lookout Mountain include…
Point Park, overlooking Lookout Mountain Battlefield and the city proper, featuring a variety of monuments an observatory
Craven's House, a blast from the past for Civil War buffs
The Lookout Mountain Trail System, boasting over thirty miles of trail to check out
Explore the Raccoon Mountain Caverns
Parents looking to give their kids a sense of adventure and perhaps wear them out a bit will have a blast scoping out the Raccoon Mountain Caverns. Multiple tours are available of varying difficulties; meanwhile, you can spot a number of gems and crystals throughout the 5.5 miles of underground passageways to explore.
Trek Across Walnut Street Bridge
The history of the Walnut Street Bridge is a fascinating one, representing an achievement in architecture and a beloved spot for walkers and bikers alike. Offering a spectacular sunset view, there are some quaint cafes and restaurants to likewise enjoy at the riverfront when you're done trekking.
Experience Ruby Falls
It's not every day that you get to see firsthand an underground waterfall, right? A must-see sight if you're in the vicinity of the previously noted Lookout Mountain, there's a reason why these colorful falls attract thousands of visitors annually.
Check Out the Chattanooga Choo Choo
Hey, no visit would be complete without checking out the famed Chattanooga Choo Choo. There are tons of attractions surrounding the terminal and its subsequent hotel: definitely worth seeing if you don't mind the traditional "touristy" vibe of the station.
Chattanooga is so much more than your typical city in the South. With so many unique attractions and spectacular nature hotspots, it's a prime place for families to visit who want a taste of something different during their next vacation.