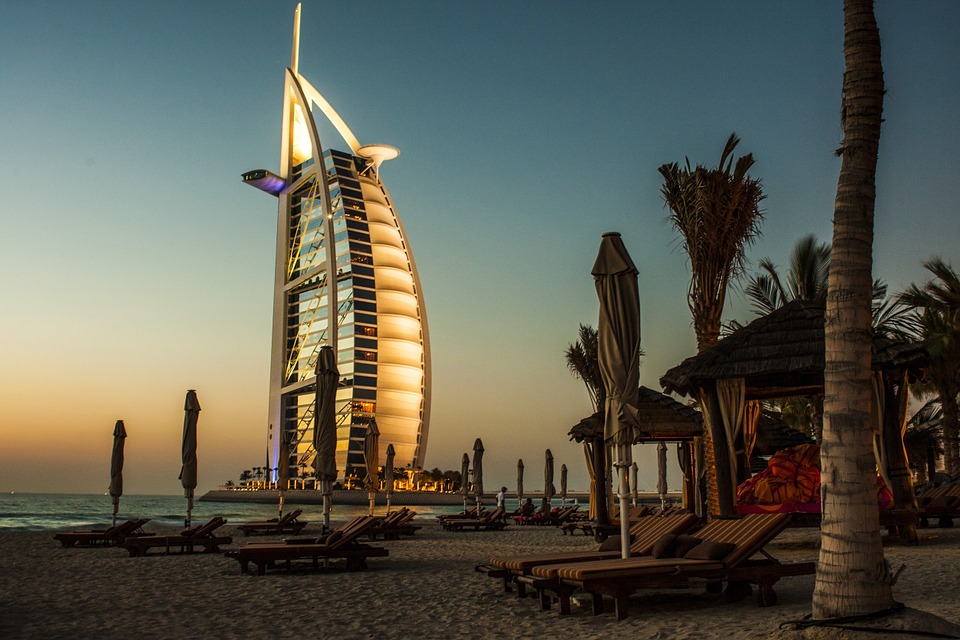 Hollywood may seem far away but it's just right around the corner. Literally! Paramount Tower Hotel & Residences has been crafted as more than just a destination. It's a living, breathing world driven by imagination. It's where anything is possible.
If you are a film fanatic or want to live the life of a Hollywood star? Find out more on Paramount Tower Hotel and Residences here:
The 63-storey tower consists of retail on the ground floor and a hotel, which has levels 15 to 25,  has a selection of beautiful rooms and suites that is tailored for comfort, and creativity that comes with an incredible experience for guests.
The hotel rooms or suites of Paramount Tower Hotel Dubai represent the signature of ultimate luxury with intelligent, attentive and intuitive hospitality style. It's a whole package: premium dining, exquisite design, warm service, finest spa and more, which sets a rare standard in luxury hospitality.
Additionally, it provides an array of signature Paramount Hotels & Resorts amenities for both guests and residents.
Rooftop infinity pool with stunning views of the Burj area, restaurants and lounges, high-end retail outlets, fully-equipped gymnasium, fitness and wellness centre as well as rooftop terrace with seating and planting are some but not all key features and top-notch amenities.
Paramount Tower Hotel & Residences Dubai is perfectly positioned within the city of dreams. The 258 metres tall tower is in a supreme setting on the famous Sheikh Zayed Road allows guests or residents to consume the superb views of Dubai's breathtaking view.
It is close to all the popular destinations such as the Dubai International Airport, Burj Khalifa, City Walk Dubai and more. In addition to the near areas, there are two metro stations close by.
This is in return, makes it a great investment opportunity for the discerning investor.