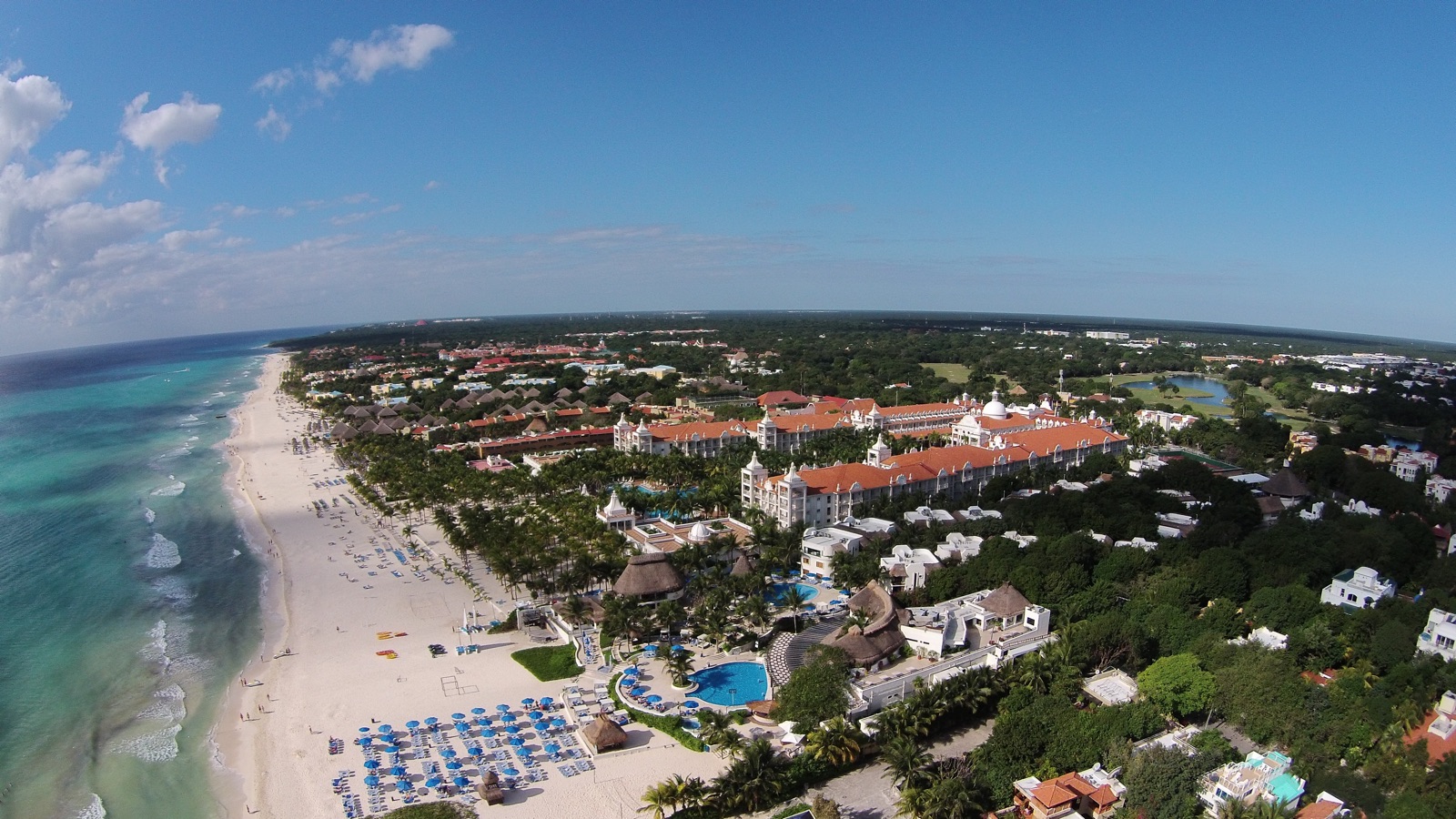 The Riviera Maya is made up of more than 130 km of paradise beaches and 5* resorts. The stunning natural beauty of the area and the welcoming Mexican culture have made it a hit with tourists, turning this patch of Caribbean coastline into one of the most popular and versatile travel destinations in the world, and the most popular destination in Mexico. Each town in the Riviera Maya has it's own distinct personality, so there's a perfect spot in paradise to suit your group's needs.
As well as the 5* resorts that have sprung up in the last decade, more and more villa rentals are becoming available to cater to the demand for accommodation. Villa rentals are a fantastic option for traveling in large groups as they offer all the luxury of a resort, without having to share. If there's any time you're allowed to be selfish, it's when you're on vacation!
Many luxury villa rentals come with fantastic facilities that rival any hotel resort. Private beach access, pristine pools, boundless entertainment and even a full-time staff are all commonly offered with a villa rental in the Riviera Maya. Moreover, many luxury villas are equipped to host events – destination weddings, retreats and special occasions for large parties can all be made possible with the right space. Expansive gardens and large palapas overlooking the crystal clear sea can play host to sunrise yoga sessions and wellness retreats, or perhaps a destination wedding on the beach. Games rooms and entertainment create a fun atmosphere for corporate team building retreats. With the right rental villa, the possibilities are endless for you and your group.
Hacienda del Secreto is a resort of 5 luxury villas 15 miles north of Playa del Carmen. All  five villas are available to rent individually or as a whole. A small resort such as this is a perfect setting for a large party or event. In total, the 5 villas have 25 bedrooms and 26 full bathrooms, so everyone can enjoy their own space. The beautiful, whitewashed villas with traditional thatched roofs are all within walking distance of each other and have their own pools that overlook Playa del Secreto. Playa del Secreto means 'secret beach' and this location really stays true to its name. The villas of Hacienda del Secreto look out over their own private beach, a true paradise where your guests are free to enjoy their own secluded slice of the Caribbean. The cherry on the cake? A large event palapa that is a versatile space for any large group gatherings as well as a yoga and fitness studio perfect for wellness retreats.
Another fantastic villa rental option in the Riviera Maya is the Riviera Maya Hacienda Estate. Made up of 3 magnificent villas that can house up to 73 guests, the Riviera Maya Haciendas truly are impressive. Colonial architecture, swaying palms, private pools and outdoor seating under the arches, these villas are the perfect mix of traditional beauty and modern luxury. The three villas are all fully staffed and are prepared to host events of up to 250 guests – the perfect setting for a destination wedding! For those who need even more space, there are also villas close by that can be incorporated into your stay.
A villa rental in the Riviera Maya gives you the freedom to create your own personal vacation or event, tailored to yourself and your party of guests. However it's important to know what you are looking for. Things to consider beforehand include having a clear idea of the area you want to stay in, the amount of space you need and any special considerations that may be necessary for your group or event. Villas in the Riviera Maya are incredibly popular, so booking in advance is essential, especially if you plan to visit during the high season. Prices are generally in USD, however you may request another currency and most villas are flexible on the amount of time you wish to stay, however some require a minimum amount of days.
Whether you're planning some much needed family time or hosting the event of a lifetime, a villa rental in the Riviera Maya provides a personal, stress-free vacation for you and your guests.