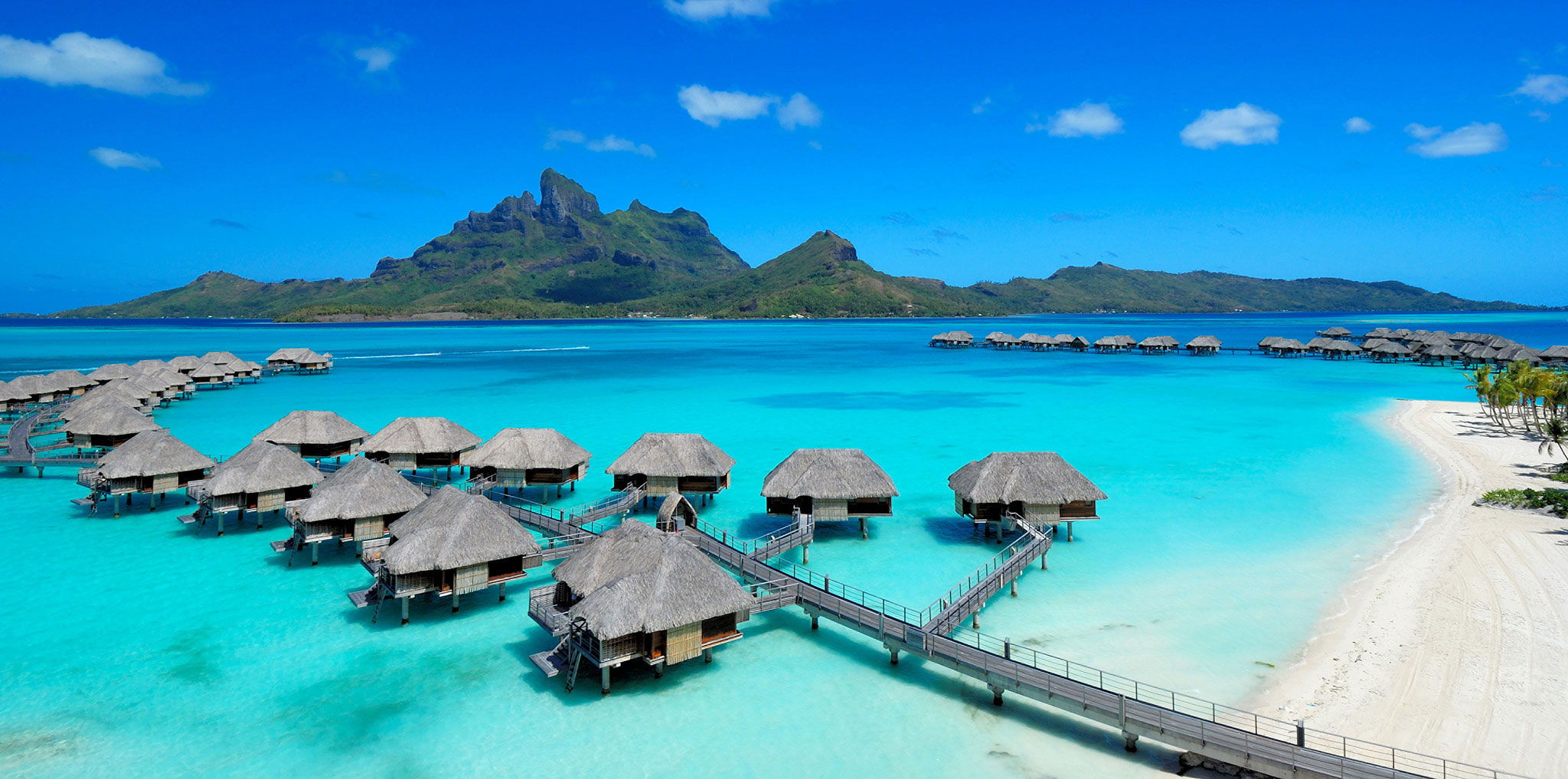 French Polynesia, a collection of over a hundred beautiful, luscious and paradise-like islands strewn across a region of the Pacific Ocean is everyone's dream for the ideal holiday away. While some of the islands in the area conjure up images of hotels featuring four figure room bills or dinners beach side with three figure costs, it remains nonetheless a region of dreams and heavenly thoughts and actually is accessible for those of us who don't have bottomless wallets! Read ahead for 8 reasons why you need to visit French Polynesia!
The Diving
French Polynesia, hands down has some of the world's best diving opportunities. They almost seem endless and can actually include things like swimming with sharks, turtles and more. If diving isn't your thing, snorkelling is just as popular with some of Earth's most beautiful and colourful coral gardens. Do not miss these, regardless of how you prefer to see them.
The Islands
The Islands of French Polynesia include Marquesas and Tahiti – two well known islands that attract the rich and famous from far and wide for holidays away from the hustle and bustle of the everyday grind. Both are paradisical, allowing true relaxation either on their snow white sands or in one of their many lusciously appointed spas. Other islands in the chain are equally huge draws for those looking for sandy, sunny solitude, so pick the best for your holiday!
The Hotels
Hands down, the hotels throughout the region can vary in style, size, price and luxury. Some of the most luxurious and luscious hotels include bungalows set over the water, so you can listen to the surf gently under you at night. Other hotels can be set amid jungles, just metres away from the beach, and many are between 3 and 5 stars with spas on site to unwind after a day of pure bliss.
The Prestige
The prestige alone is worth coming to French Polynesia. Imagine telling your friends that you went to Tahiti for your holiday. That's some true prestige right there, given Tahiti's reputation for being a playground for A list actors to musicians and everyone in between.
The Shops
Shopping in French Polynesia can be one of the best experiences. Here you can pick up some of the luscious jewellery made from local pearls and other minerals for a fraction of the cost they would be elsewhere. What better way to show off your recent trip – or your love for someone – than bringing them back some Tahitian pearls?
The Wildlife
The wildlife in the area is second to none, with some of its own unique species of birds and fish being found only in this region. This makes French Polynesia a wildlife lover's dream come true. Birdwatching in the morning is a common past time here when their morning song wakes you gently to the terraces of your luxurious hotel.
The Adventure
French Polynesia, being made up of hundreds of islands is perfect for those who are interested in getting out and exploring either by plane or boat. A various number of activities are available from wild life safaris, diving trips, snorkelling day trips and more to take advantage of everything the area has to offer. It's non stop activity – or at least, the option to have non stop activity.
The Weather
Finally, the weather is one of the main reasons to come to French Polynesia! With glistening seas, great surf, turquoise waters, light breezes and almost endless sun, what could be better? For island lovers and sun worshippers, French Polynesia is the ultimate in perfect getaways. Come see for yourself!
So there you have eight great reasons why you need to come check out the region of French Polynesia. This isn't your typical getaway either, and with most travellers opting for the more tourist tracks, French Polynesia still has its adventurous and lesser known regions just waiting to be found! Pack your bags – these islands won't visit themselves!