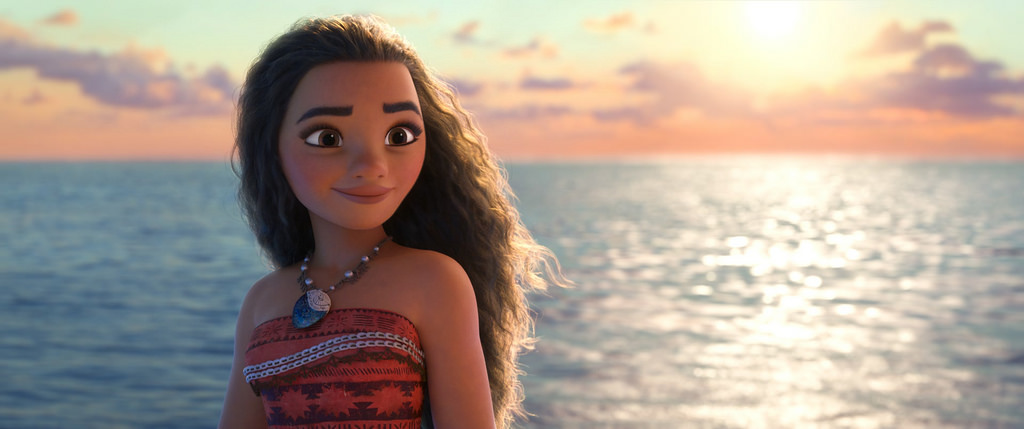 [Image Credit: Melissa Hillier / Flickr]
Disney has always led the way when it comes to animation, so it's no surprise that it produced groundbreaking work with Moana. Moana, the animated Disney film that opened in theaters Thanksgiving weekend 2016, tells the story of a young girl living in the South Pacific islands who longs for a life of adventure.
Much of the movie centers around water, an element that is notoriously difficult to produce realistically in animation. That is because water has an infinite number of strands and each one has its own mass that affects the way the others behave. To add to the challenge of the film's water animation sequences, water itself is a character in the movie Moana. This required 80 percent effect shots in the movie.
The main character and a demigod named Maui spend a lot of time together in a boat on the ocean. The animation team created a mathematical algorithm that animates an entire ocean surface. To achieve this, they programmed the software program to render an arrangement of rolling swells and lapping waves that movie-goers can see up close as well as at a distance. The intricate animation of this movie also required creating an algorithm to define the physics of a moving boat and moods for the ocean, among other things.
Accuracy Important to the Producers of Moana
Because most animated movies take place in a fictional world, the producers don't normally concern themselves with location authenticity or period accuracy. That was not the case with Moana as both concerns were priorities for the producers and directors. In fact, several crew members and two directors visited the islands of the South Pacific several times to study the people and culture. Although the islands in the movie aren't reflective of real places, they are based on real times and areas. The crew did replicate boats, houses, costumes, and tattoos for the imaginary island of Motunui.
Movie Having a Positive Impact on the Tourism Industry
The 15-year-old actress who voices the Moana character in the movie, Aulii Cravalho from the Hawaiian island of Oahu, feels that it upholds Native Hawaiian culture. This is despite the fact the film takes place in Polynesia on a fictional island. She appreciates that the producers of Moana completed five years of research on the South Pacific islands before releasing the movie.
Thanks to Disney's latest animation masterpiece and a partnership with Hawaiian Airlines, tourism to the American island has peaked. This is also true for visits to Bora Bora, Fiji, Moorea, New Zealand, Samoa, Tahiti, and Tetiaroa. The film's producers struck a deal with Hawaiian Airlines for three of the airline's Airbus A330 jets to advertise Moana on both international and domestic flights. It may be an animated film aimed at children, but Moana has produced real-world results by opening people's eyes to the opportunity to visit a real island paradise in their own country.