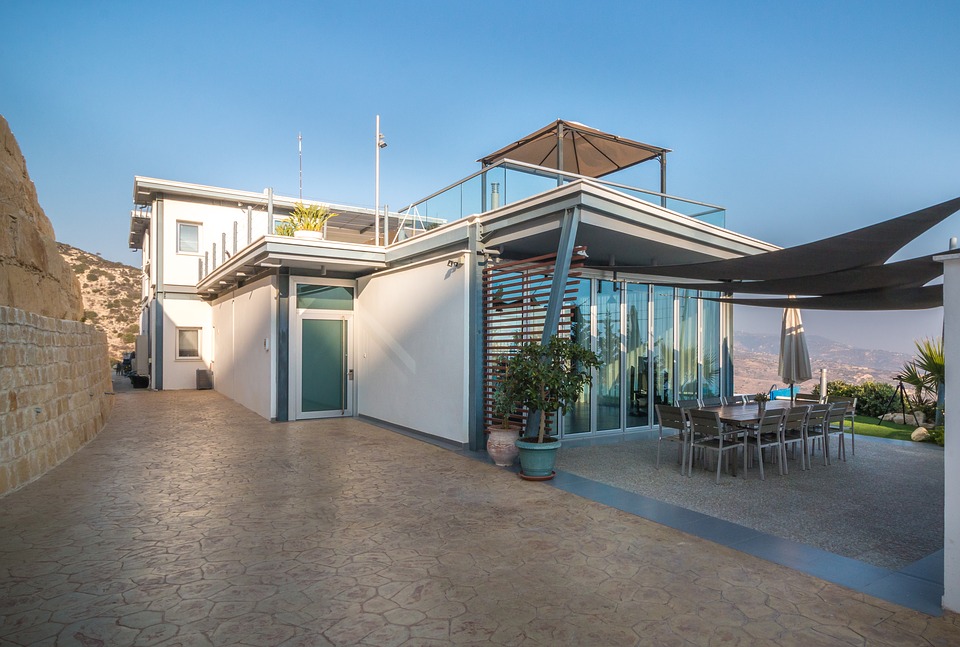 If you are going on a luxurious vacation, firstly: check out Tempston Luxury, as the best way to get the most out of it is not skimping on your accommodation and staying in one of the top-notch luxury vacation rentals in the world. Private villas and its glamorous interiors and five-star service from the best of their staff – imagine how gratifying it is to spend a few days off your stressful work life and stay here, sipping prosecco and eating fresh, juicy grapes straight off the stem.
Have we convinced you yet? Here are the world's top high-end rental villas to make you forget you have ever had it hard in life.
Villa Jane, Aspen
Villa Jane is a chateau in the Colorado Rockies in Aspen, gorgeously designed with massive windows that overlook the mountains and the vast landscapes of nature. This secluded villa houses six bedrooms and nine bathrooms, an indoor swimming pool, three bars, a wine cellar, a grand piano, a billiards table, a gym complete with all the basic workout equipment you need, a recreation room, and an elegant outdoor patio where you can relax with friends and family. After all, Villa Jane can fit up to 12 people in its spacious glory.
Tangeri, Sicily
This restored farmhouse in Sicily, Italy is the perfect rental villa for people who love and appreciate interior design. Its modern design is complemented with a collection of antique furniture, and the huge windows let you look out to the countryside. Outside is a lit pool and tennis court so you can enjoy your vacation with the people you love, and inside features a cozy, warm atmospheres that will make you never want to leave. Up to 16 people can stay at Tangeri.
Sand Club, St. Barth
Sand Club is not only one of the most expensive rentals in the world, but is also exclusive to the local agency Sibarth Bespoke Villa Rentals. This assures five-star services and an exquisite experience, because Sand Club is right on the beach. You can now wake up right next to the ocean! It houses six bedrooms and several pavilions, and up to 12 people can stay here.
Estate Aguila, Punta Mita, Mexico
Estate Aguila is a villa right on the beach, so you can go have a swim the moment you wake up. It's one of the most expensive villas in the world, not just because of the location, but because it also comes with a staff of six people including your very own personal chef. Don't be ashamed of lying around all day – this villa is encouraging you to do that. Take advantage of their cozy hammocks, day beds, and loungers, all by the beach.
Casa Vida
Overlooking the ocean, and tucked away in beautiful Cabo San Lucas, is CasaGo's Casa Vida. This large luxurious villa can house up to 10 people at any given time. With a hot tub, game room, pool and fire pit, you're sure to experience top-notch relaxation during your stay. Experience the vast opulence this breathtaking rental has to offer. CasaGo offers a wide range of extravagant villas all throughout Mexico if you choose to visit another province as well.
Villa Titanium, Ibiza
Ten minutes away from Las Salinas, this 12-bedroom villa in Ibiza will make you feel glamorous and at peace with its spacious interior and modern design. It houses different artworks and portraits, and a DJ booth in the lounge area. If the fact that it has twelve bedrooms hasn't already clued you in on how huge and grand this villa is, know that it comes with a staff of 24 (!!!) people who will make you feel like the most important person in the world during your stay.
Villa Syrene, Sorrento
Amazing ocean views? Check. A paradise-like garden that is home to over 700 plant species? Check. Historical artifacts dating back to 600 BC? Check. Antiques and Renaissance artwork that will take you back in time? Check. Everything that you need to feel well rested and cultured is in Villa Syrene in Sorrento, Italy. To add to that, it has a rooftop terrace that will let you admire the Bay of Naples for as long as you wish.