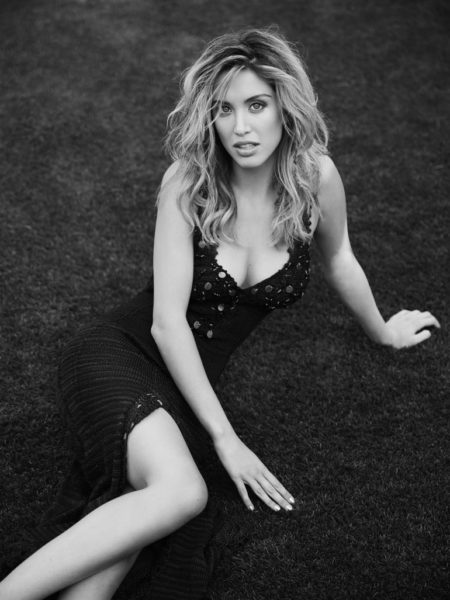 Melissa Bolona was featured in the pages of Latina Magazine for their Hot Child In The CIty photoshoot. On the Melissa Bolona press page, you will find more than a dozen articles featuring information about her and her career as a model and actress. She is known best in the fashion community, and for the past few years she has been steadily gaining notoriety as an actress in the Hollywood scene.
Latina Magazine is a go-to destination for anyone looking for fashion, beauty and celebrity trends in the Latin community. Melissa Bolona was featured in the pages of an issue, and the pictures printed between those covers are awe-inspiring. The vibrant and urban vision of the photographer coupled together with Melissa's beauty and ability to strike a pose are memorable to say the very least.
The spread in the magazine, with photos by John Russo and make up done by Karolina Kangas, was published in one of Latina Magazine's Spring 2015 issues. It featured swim fashion with an emphasis on bold colors that one might see when traversing the urban oasis featured as the backdrop of the photo collection.
The Model-turned actress has been featured in films such as The Neighbors and Dog Eat Dog. Bolona has been involved in philanthropic work since her early teen years and continues to help raise money and awareness for a variety of charity organizations. She is also slated to appear in this year's "The Year of Spectacular Men" as the character Amethyst Stone. The film will be directed by Lea Thompson. The film has a tentative release in November.
You can find more information about Melissa Bolona's more than 20 appearances in films on the Melissa Bolona imdb page and her personal website.