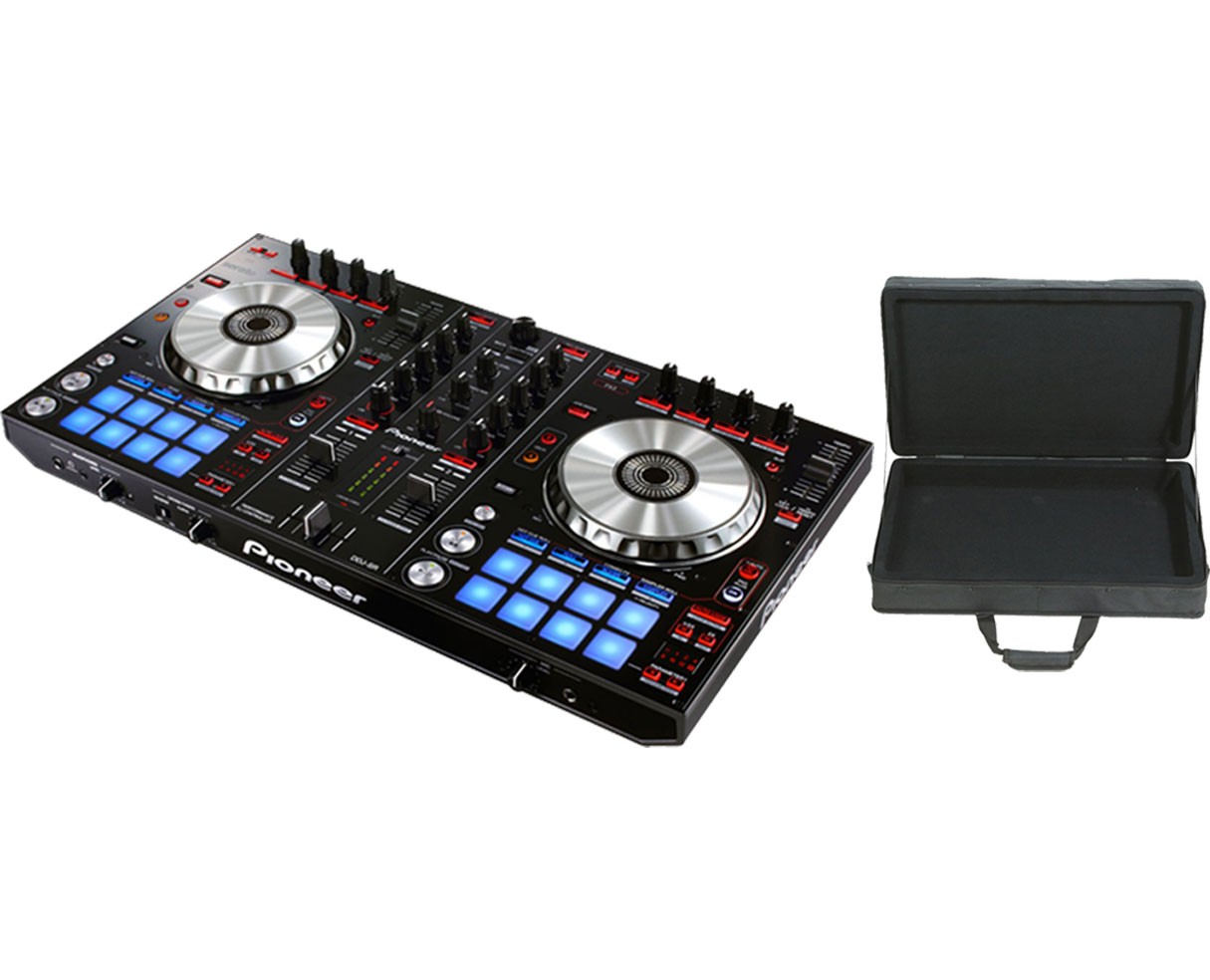 If you plan on working as a successful DJ, it's important to invest in high quality equipment and accessories.
If you've invested a large sum of money, purchasing equipment such as turntables, a 2 channel mixer, high quality speakers and a monitor, it's important to be able to safely transport your equipment to and from each gig.
After all a DJ is nothing without their equipment.
1. Choose an equipment case that is portable
Chances are that you'll have to lug your equipment from your vehicle to your gig, on your own.
So it may be worth choosing an equipment case that boasts built in wheels.
That will allow you to push your travel case to and from venues.
If you plan on traveling as a DJ, you can't go wrong opting for a equipment case, which boasts wheels.
If you choose to forgo a case which boasts wheels, at least choose a case which boasts a sturdy handle.
As otherwise you'll find setting up for a gig, an arduous, tiring process.
2. Choose a DJ travel case which comfortably fits all of your equipment
Before purchasing a travel case, it's crucial to check the measurements of various travel cases, to ensure that your chosen case has enough room to store all of your equipment.
It's well worth measuring your largest piece of equipment, to ensure that it will fit inside your chosen travel case.
It's wise to resist the temptation to opt for a small case, which may be cheaper than a larger case, as if you try to cram all of your expensive equipment into a small case, you may end up damaging invaluable equipment.
Which may cost thousands of dollars to replace.
3. Choose a travel case which offers plenty of protection for your equipment
A high quality DJ travel case will boast durable foam, that will prevent the items in your case from sliding to and fro.
A suitable travel case will also feature ample storage space for your cables and accessories.
Which you don't want to lose in your car.
4. Choose a travel case which boasts steel corners
Each time you place your travel case on the ground, you run the risk of damaging the structural integrity of your case.
That's why it pays to opt for a DJ travel case which boasts corners which boast steel reinforcements.
5. Consider choosing an equipment case which boasts a steel body
If you can afford it, definitely splash out on a travel case which boasts a sturdy steel body.
That way if you accidentally drop your DJ case or it gets thrown about by baggage handlers at the airport, you can rest assure that your equipment will remain in perfect condition.
Whatever you do, don't be tempted to purchase a flimsy case which is made out of plastic as plastic offers little protection for your DJ equipment. It's recommended that you should read the best dj controllers under 500 at 94Djer.com and the best laptop for DJing to find out the travel case for your needs.
Why is it worth purchasing a high quality equipment case?
1. It will pay for itself after a few gigs
A sturdy travel case should last several decades and is an investment which will pay off after just a handful of gigs.
In fact, long after you've replaced most of the equipment in your travel case, you'll still be likely to be using your original equipment case.
2. Purchasing a DJ travel case will cut your preparation time in half
Without a portable equipment case, it may take several trips to and from your car, in order to transport all of your equipment to your event's venue.
If you assumed that employees at your gig's venue would be assigned to help you set up your equipment think again.
As a fledgling DJ you'll be expected to set up your equipment, multiple nights a week, so purchasing a high quality equipment case, will definitely make your life a whole lot easier.
Are you ready to choose a DJ travel case?
If you're convinced that it's well worth investing in a steel travel case, it's time to start researching what size case, will suit your needs.
As an example, if you've purchased a big DJ controllers and laptop for DJing, it's well worth purchasing a sturdy steel based travel case.