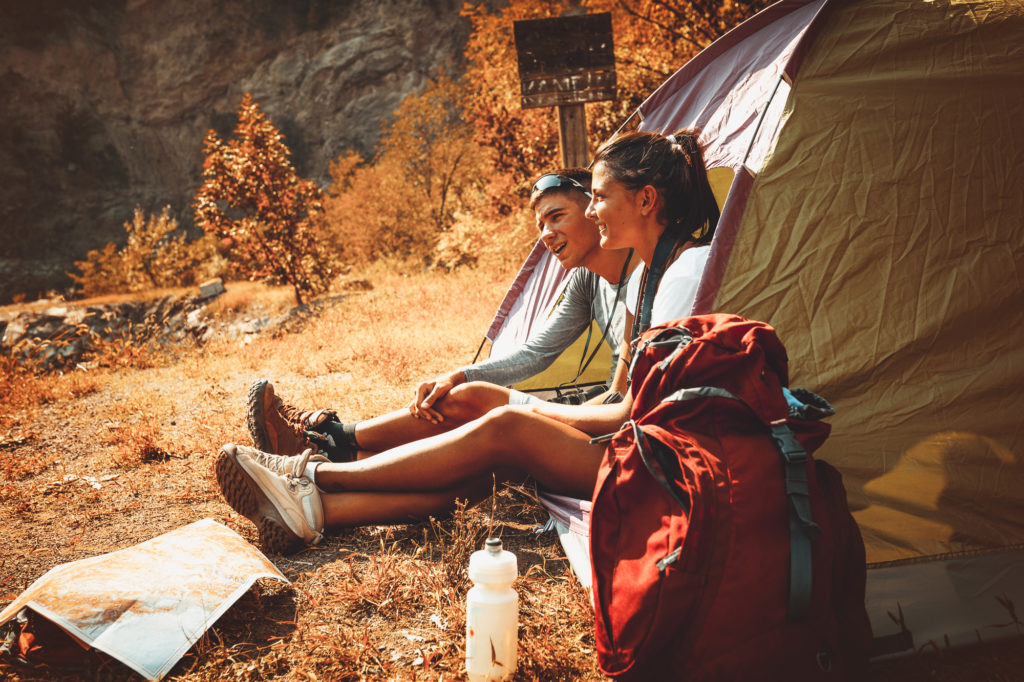 We travel to experience something new and breathtaking. Check out these cool camping ideas that will take you to sites you can't reach any other way.
Roughly 75 million households enjoy taking camping trips. And that's just in the United States alone.
Camping offers several benefits. It's a cost-effective alternative to staying in a hotel, and it allows you go get up close and personal with mother nature. It's no wonder why so many people opt for camping in lieu of a fancy get-away.
Camping is always an adventure, but there are some locations scattered across the United States and might take your trip to the next level.
Want to know what we're talking about? Keep reading to discover 5 cool camping ideas that are truly Instagram-worthy.
1. Wild Willy's Hot Springs, California
Natural hot springs reach the perfect middle ground between enjoying nature and feeling like you're on a luxurious get-away.
While there are several natural hot springs in the United States to choose from, Wild Willy's Hot Springs in California tops the list.
Unlike most other hot springs, this is not an established resort, which means you can find a camping spot close by, and you'll get to enjoy a breathtaking view of the Sierra Mountains as you soak up the 95-degree water of the hot springs. Just don't forget to take some essential hiking gadgets with you!
Looking for your perfect Instagram shot? Well, one of the hot springs is in the shape of a heart.
2. Crater Lake National Park, Oregon
Crater Lake is a gorgeous crystal-clear lake that was formed by a volcanic eruption approximately 7,700 years ago. Not only is the view of the lake and surrounding forest spectacular, but there are tons of activities that can be done.
Hiking (including hiking part of the Pacific Crest Trail), swimming, and exploring Wizard island are among the most exciting activities you can take part in. It's a true adventure holidaythat the whole family can enjoy.
3. North Rim Campground in Grand Canyon National Park, Arizona
The Grand Canyon is one of the 7 Wonders of the Natural World, and it finds its place on most people's bucket list. Sure, you can simply just visit the Grand Canyon, but why settle for that when one of our cool camping ideas is to camp right on the canyon?
The North Rim Campground is the most accessible campground, and it allows RVs as well as tents, so you can bring all your awesome camping gear with you. Click here if you want to update your camping swag before your trip.
The best part, it's convenient location doesn't take away from the breathtaking views.
4. Kalalau Beach, Hawaii
When most people think Hawaii they think big resorts on white sand beaches with crystal clear water. And, yes, a lot of Hawaii is like this, but there are also a lot of camping and hiking options.
While cool camping ideas are all over Hawaii, camping at Kalalau Beach is a little more special.
The campground is perched on top of a cliff that will give you breathtaking views of the white-sand beach below.
You'll need to hike 11 miles to get to the campground, but the work it takes to get to this pristine spot makes the destination even more wonderful.
5. Little Beaver Lake Campground in Pictured Rocks National Lakeshore, Michigan
Have you ever wished you could experience the beautiful deep-blue hues some foreign seas and oceans achieve? Well, you can do that at the Little Beaver Campground in Michigan.
The Upper Peninsula is a huge hidden gem of Michigan, but Pictured Rocks National Lakeshore is the best of the best.
It has beautiful waters and thick forests. So, whether you want to take your boat out or enjoy some hiking, this campground is right for you.
Cool Camping Ideas
Camping is fun no matter where you choose to go. It offers a unique experience to get away from your busy life and enjoy the peace that mother nature has to offer.
But, if you're going to go camping, why not opt for an extra special, Instagram-worthy experience?
Cool camping ideas include Wild Willy's Hot Springs and the North Rim Campground, among several other locations across the United States.
Did you like this post? Check out our North America blog page for more amazing destinations.